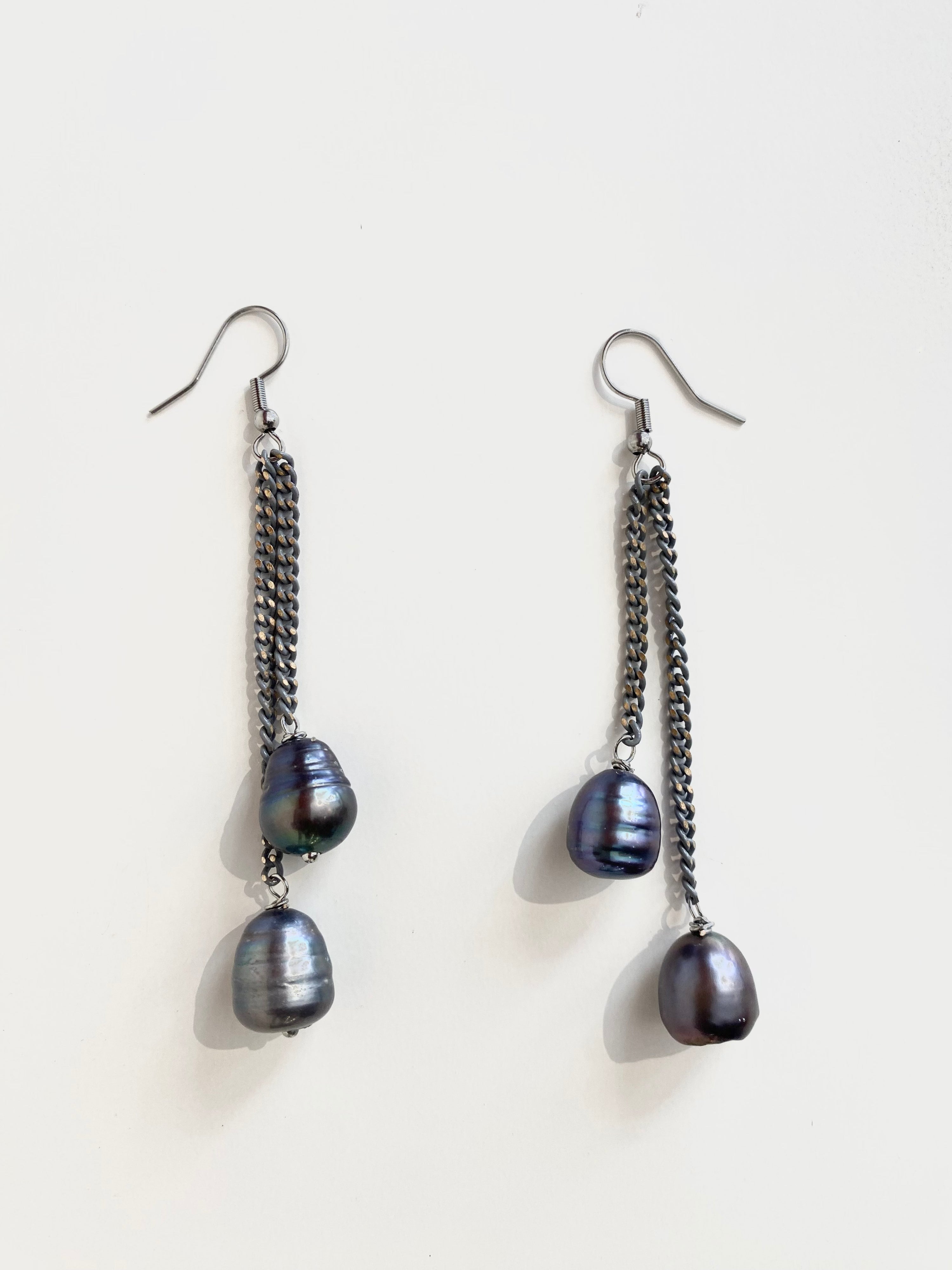 Escape From Paris Earrings
Description
Grey chains 2 tahitian pearls earring.
Escape From Paris. Urban Chic, Classic Edge, Timeless Beauty.

Since 2001 Escape from Paris has been considering a woman's desire for style and value.
Dominique travels the wor
ld in search of the latest trends adding her urban chic vision to 
create eclectic collections. Her goal is to offer women a youthful, elegant, minimalist look 
that allows freedom of movement, of choice as she is not too concerned with trends 
wanting to remain true to her vision and Parisian style.
Hand Crafted
Materials are 100% recyclable - made
from vegetable based products and
certified sustainable polymers
Packaged in 100% recycled paper
Silicone-free, latex-free, nickel-free


Country of Origin: U.S
Want FREE Shipping?
Enjoy FREE shipping with orders of $300 and up!