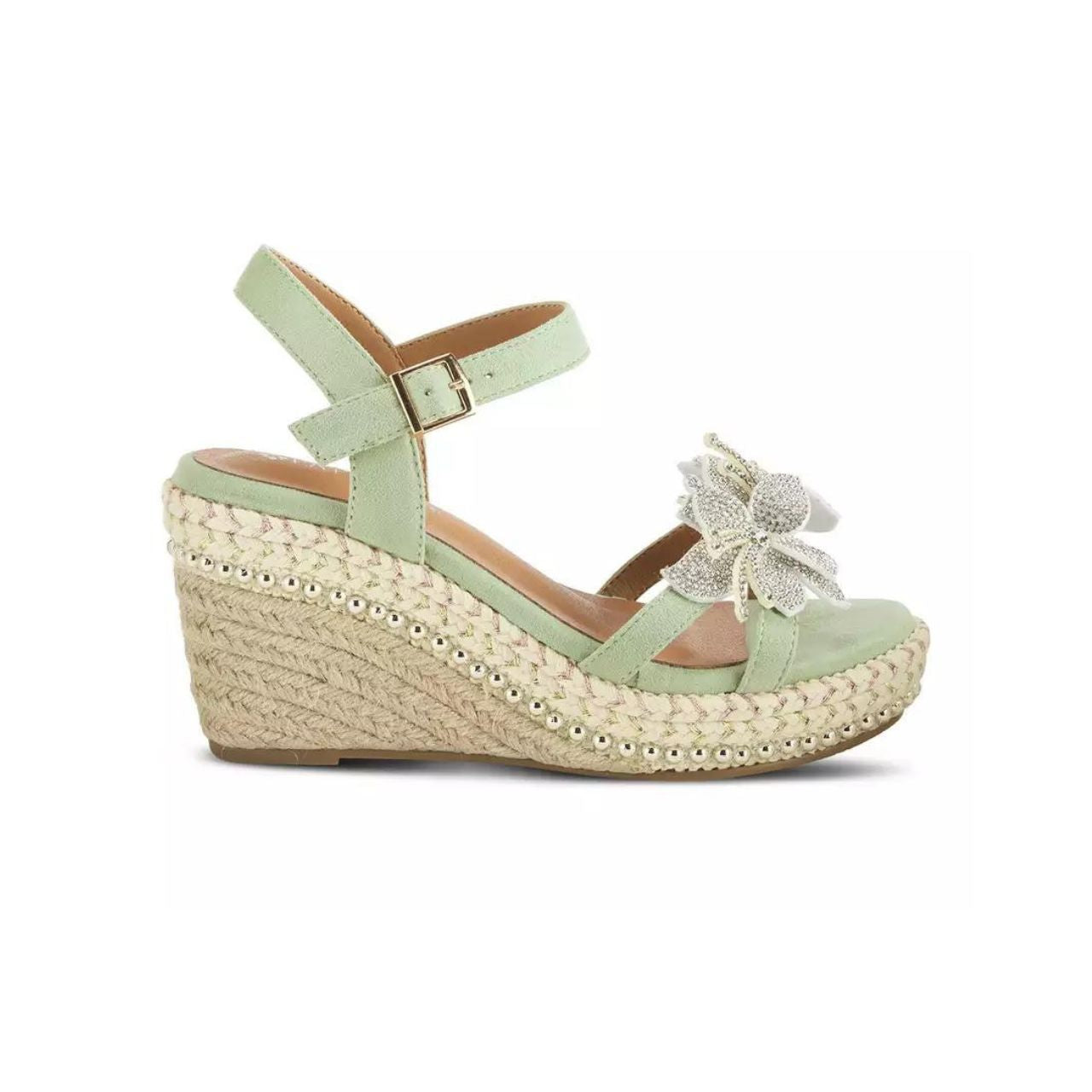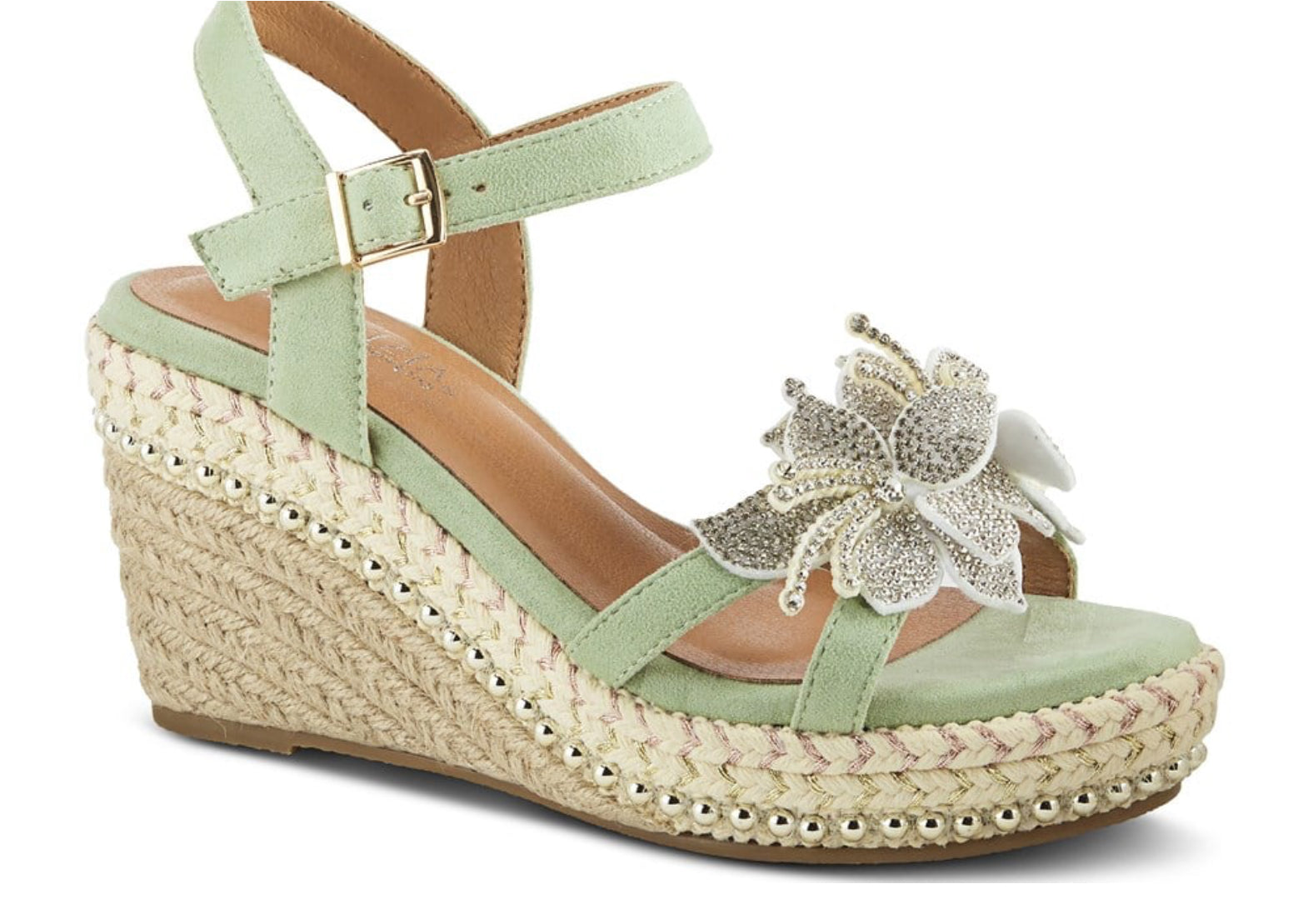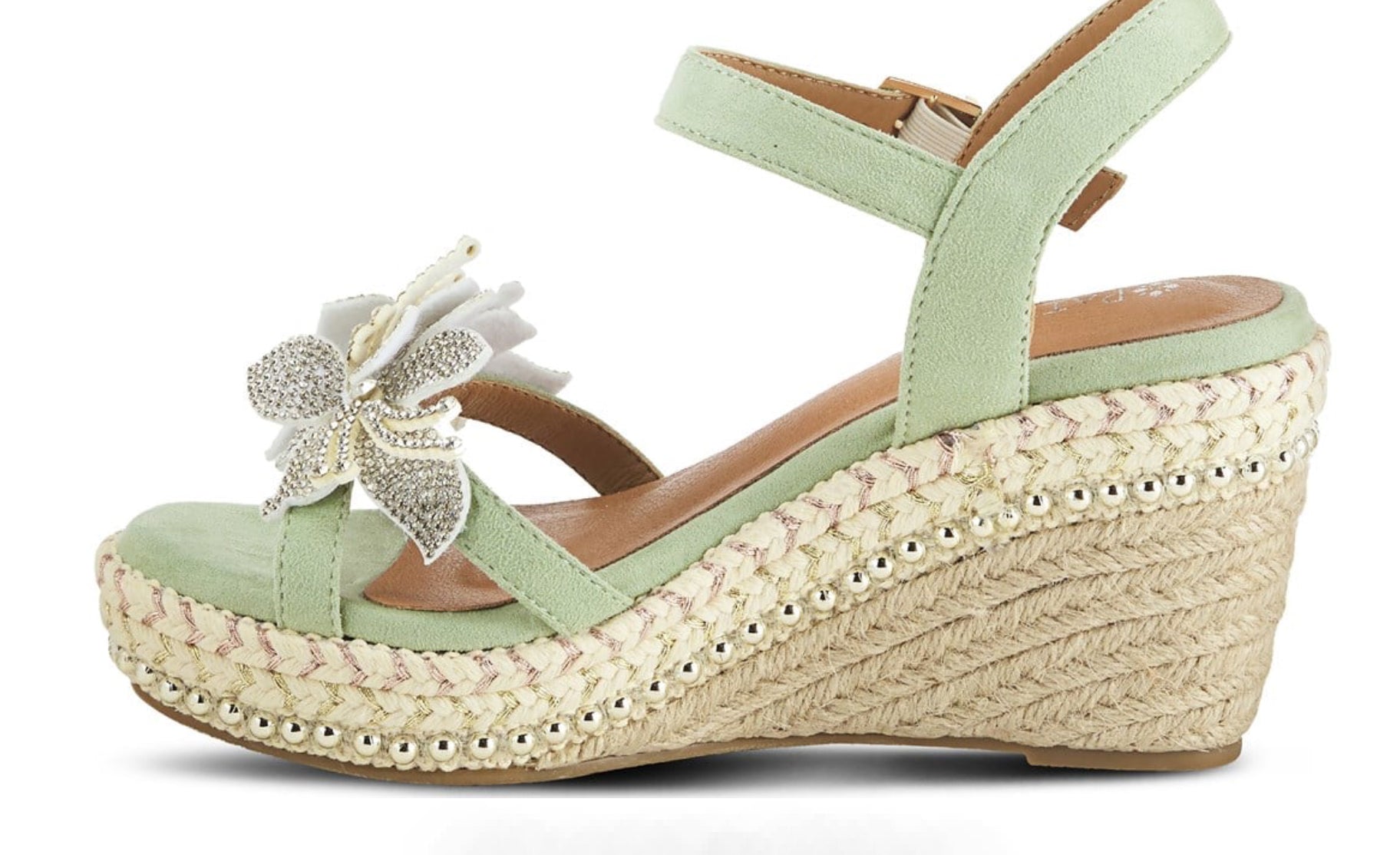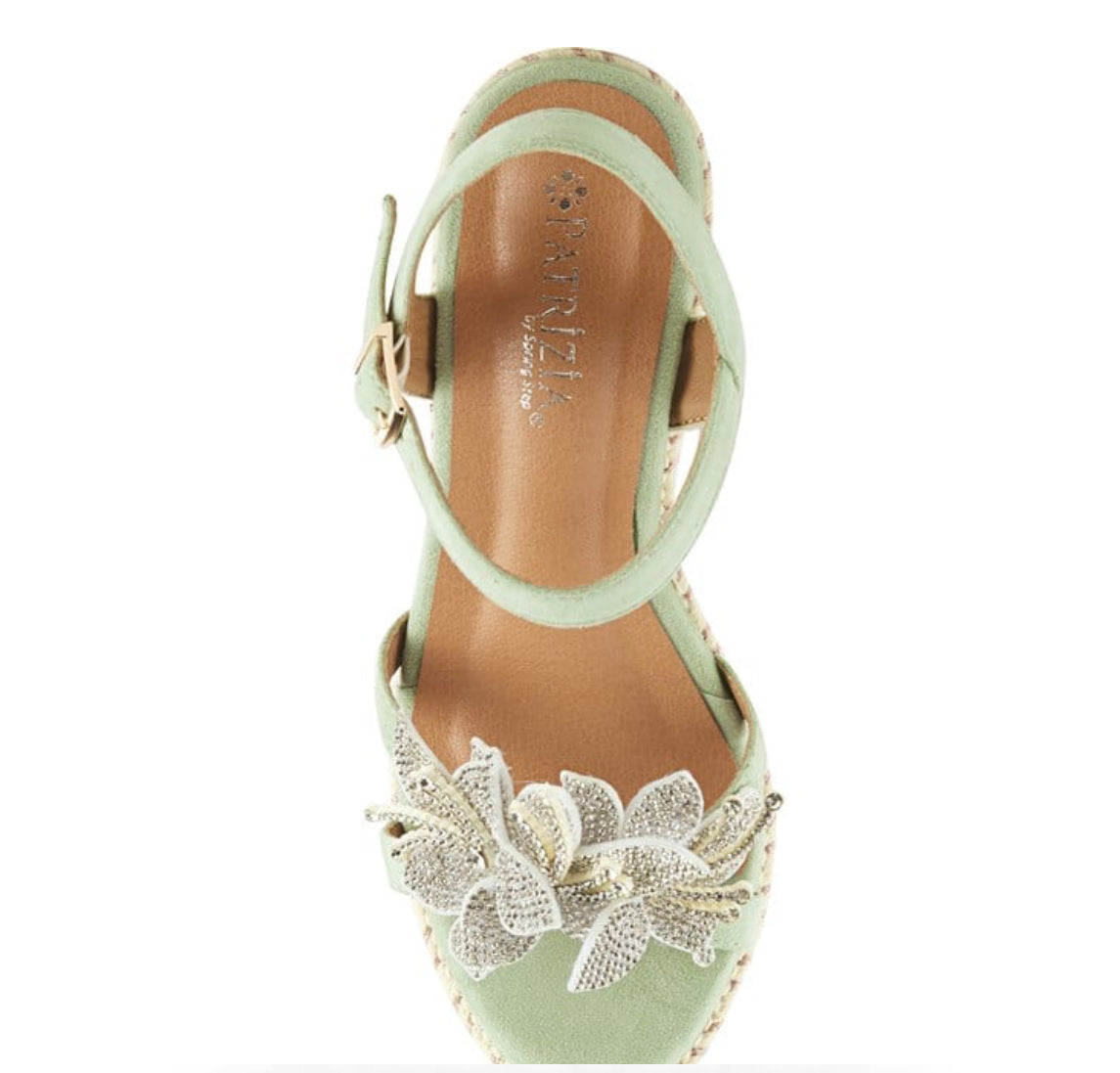 Patrizia Tropez Mid-Heel Sandal L131
Description
Espadrille platform wedge sandal enriched by a rhinestone flower and silver beads along the outsole with an adjustable buckle strap closure for perfect fit.
Upper: Microsuede
Lining: Synthetic
Insole: Synthetic
Outsole: TPR
Closure: Buckle
Heel Height: 3.25"
Platform Height: 1.50"
Want FREE Shipping?
Enjoy FREE shipping with orders of $300 and up!