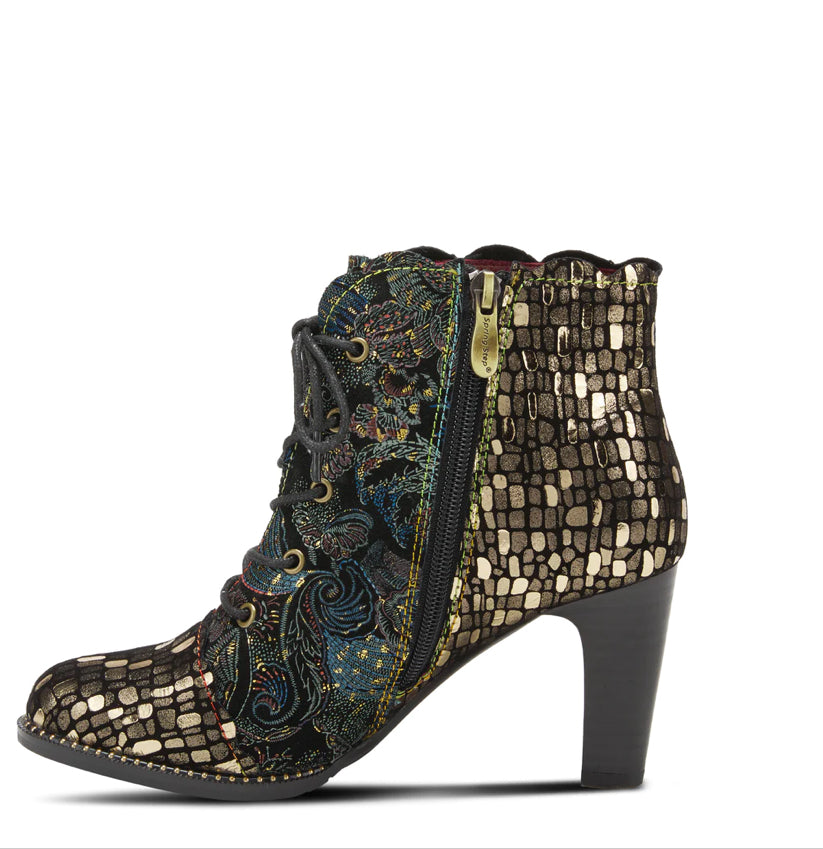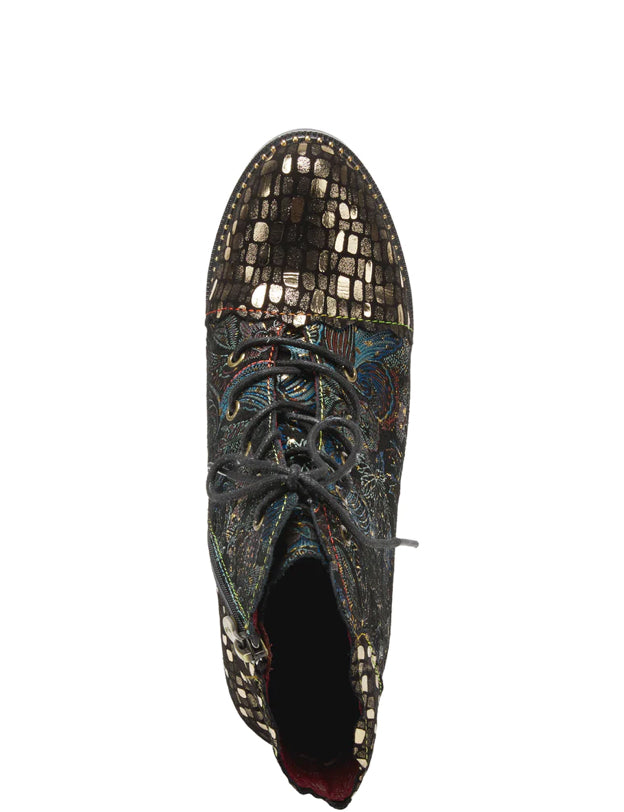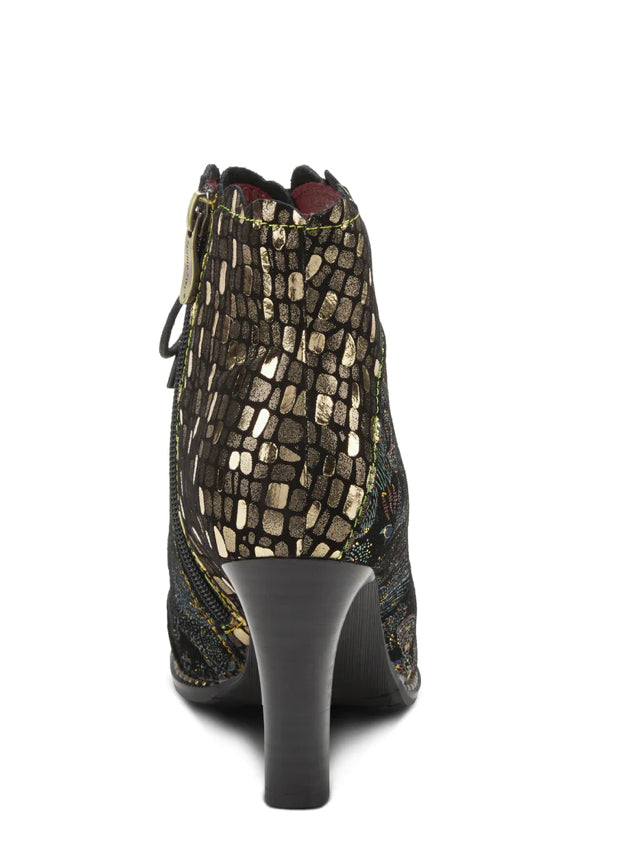 L'Artiste Glitterail Heel Bootie M023
Description
Heel Height (approximately): 3 ¼"
Platform Height (approximately): 1/4"
Shaft Height (approximately): 4"
Circumference (approximately): 10"
Features:
-Almond toe, premium metallic leather, beautiful floral printed microfiber.
-Full length inside zipper closure with brushed metal zipper pull.
-Soft and cozy monochromatic paisley textile lining.
-Synthetic leather padded insole.
-Architectural elegant heel design
-Rubber outsole.
-Imported.
Want FREE Shipping?
Enjoy FREE shipping with orders of $300 and up!