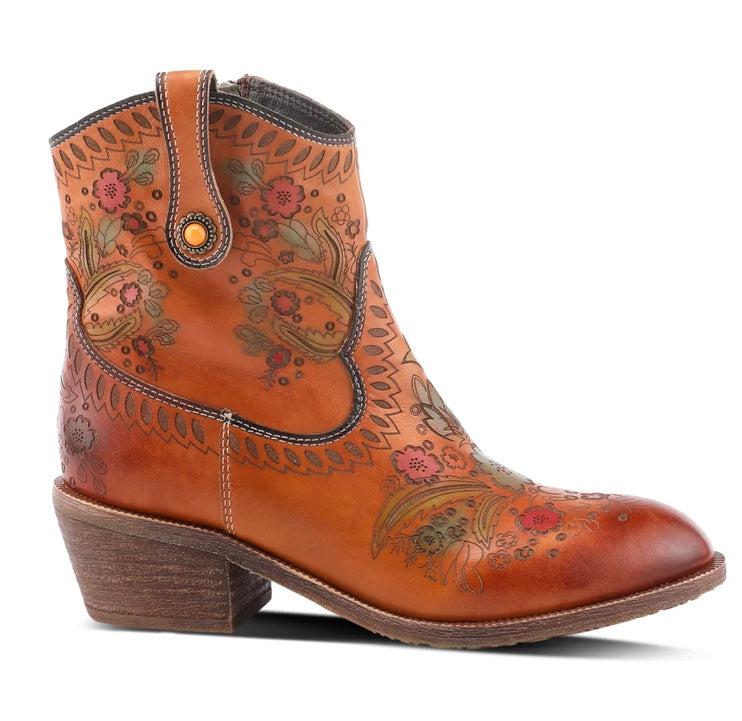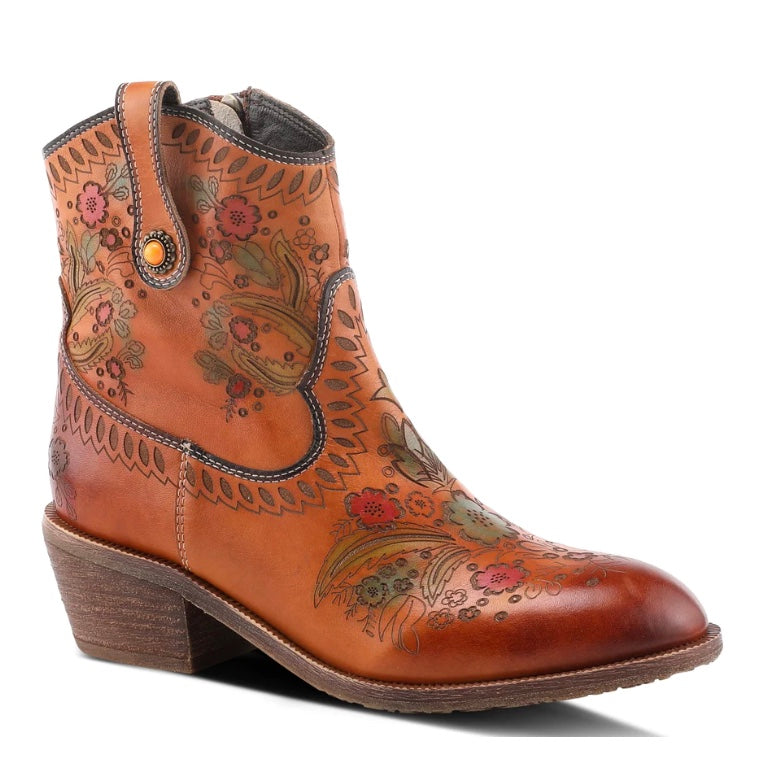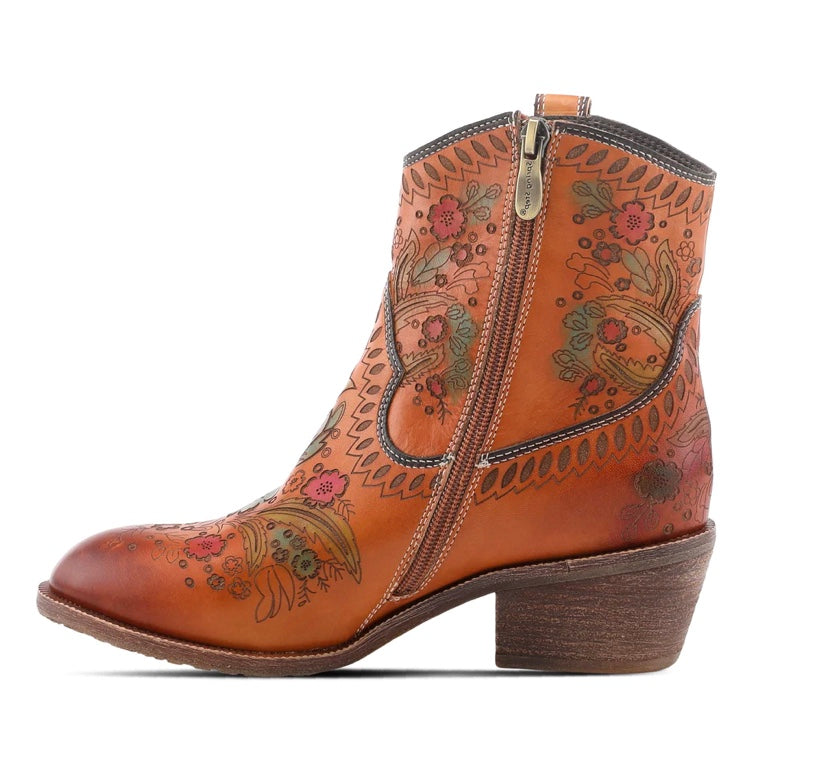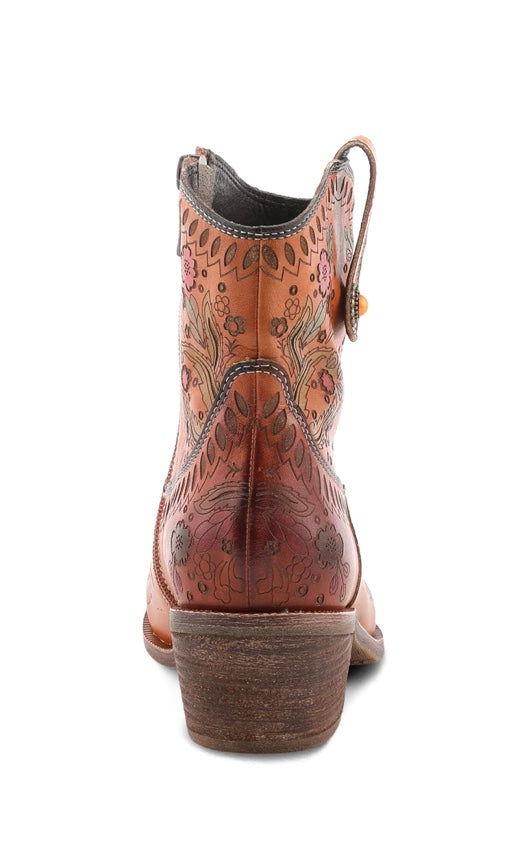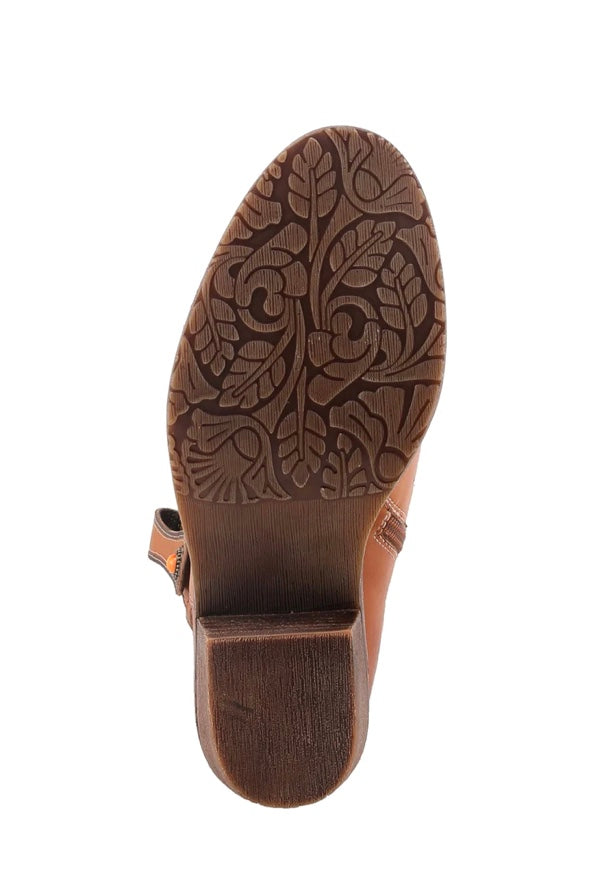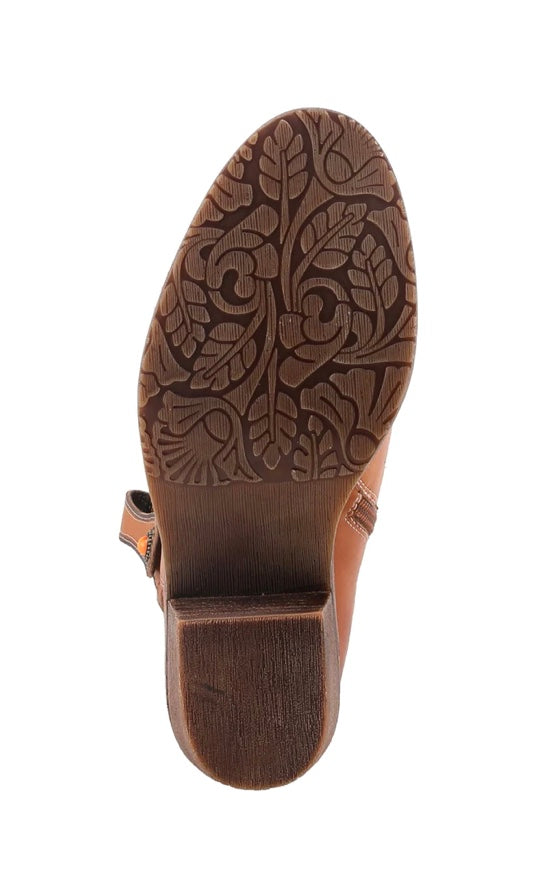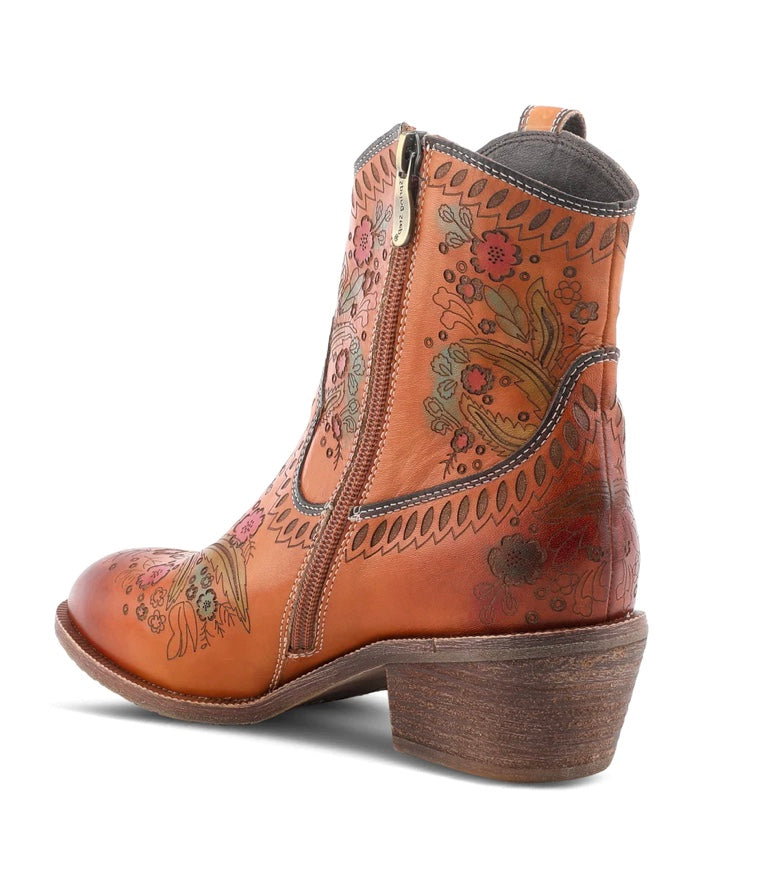 L'Artiste Galop Boot E052
Description
Premium hand selected leathers featuring hand embossed and hand-colored sprigs of wispy leaves and blooms. Fashion Cowgirl style boot with front yoke, outside cabochon embellished pull tab, and inside zipper.
Upper: Leather
Lining: Synthetic, Velvet
Insole: Synthetic
Outsole: Rubber
Closure: Zipper
Heel Height: 2 "
Platform Height: 1/4"
Shaft Height: 7 1/4"
Circumference: 1"
Features:
- Comfort, Hand-painted, Padded Insole, Premium
Want FREE Shipping?
Enjoy FREE shipping with orders of $300 and up!