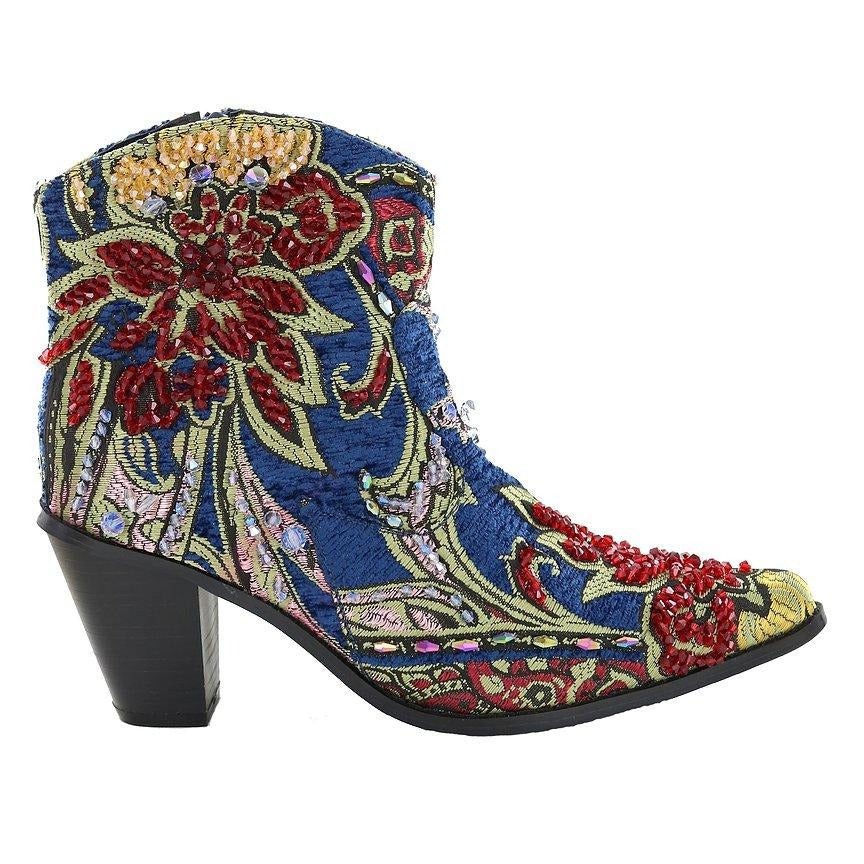 Helen's Heart Jules Ankle Boot M059
Description
Helens Heart Black color Ankle High Silk Linen Cotton Mix ladies boots made to from a wonderful tapestry fabric with hand sewn crystals following the floral patterns. These boot are zippered on the side and lined on the inside for comfort. 
Country of origin: U.S
Want FREE Shipping?
Enjoy FREE shipping with orders of $300 and up!