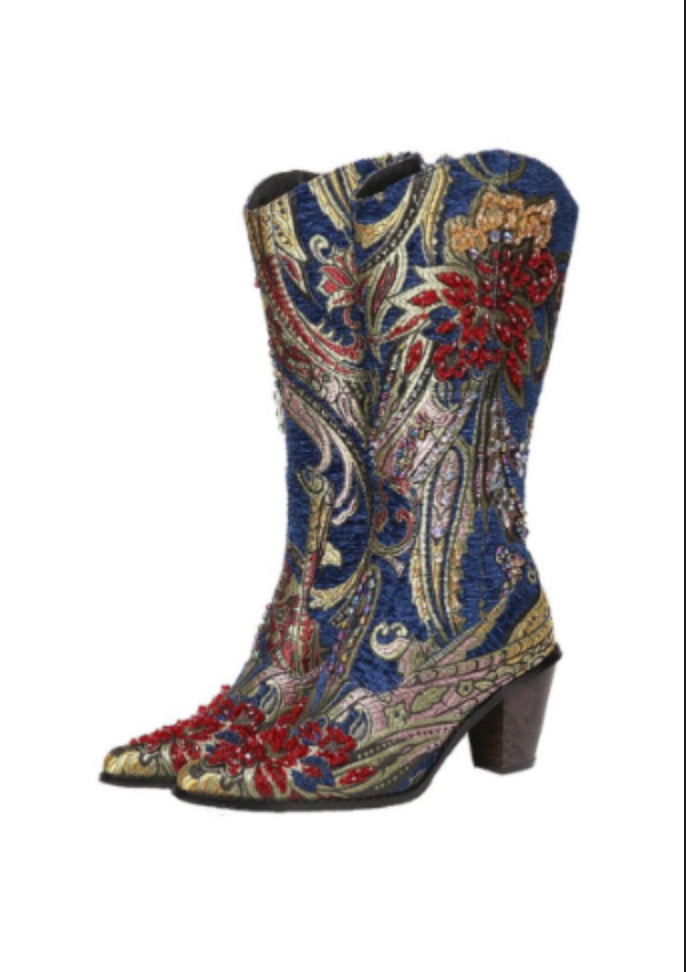 Helen's Heart Crystal Boot M073
Description
These are some cute western style tapestry boots right here! Blingy crystals and classic embroidered design with a silk, linen, and cotton outer makes these boots the perfect cornerstone for any outfit you might wear.  Designed by world famous Helen's Heart, these tapestry boots add that extra Western flavor to your closet.  One of the best bling boots on the market, these are sure to attract attention with their intricate embroidered design and detailed stitching and will get noticed from afar. 
Country of origin: U.S
Want FREE Shipping?
Enjoy FREE shipping with orders of $300 and up!