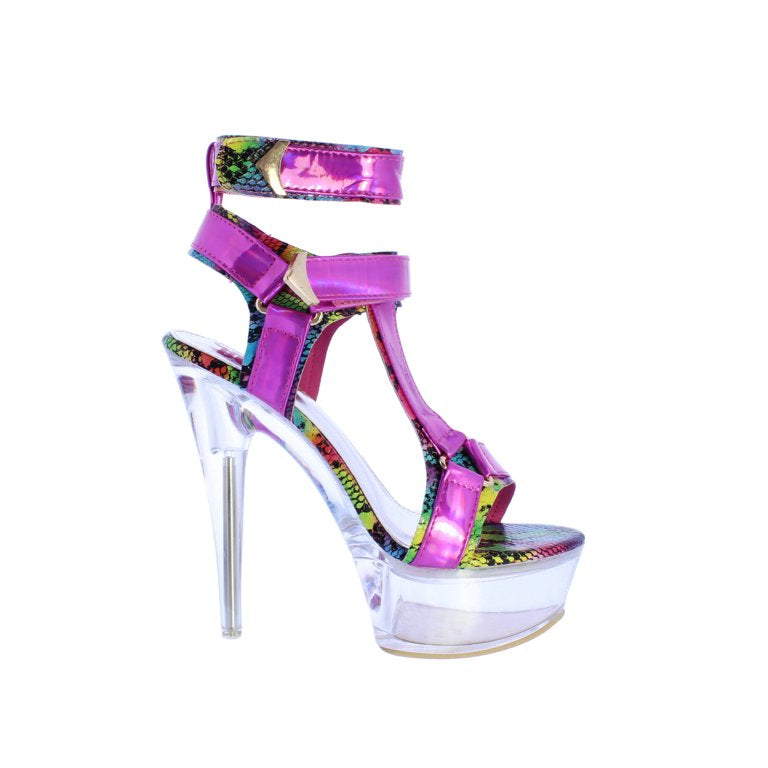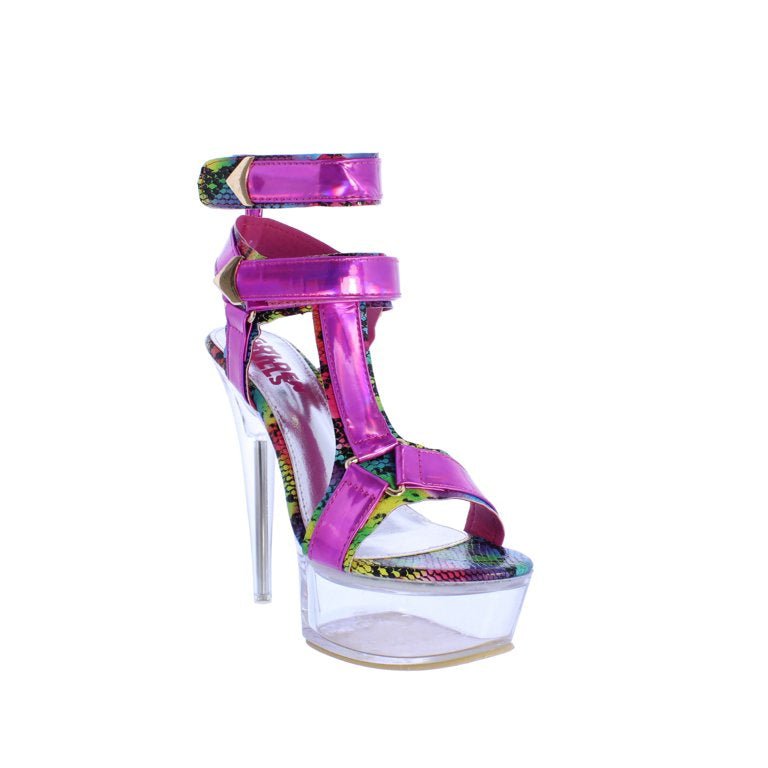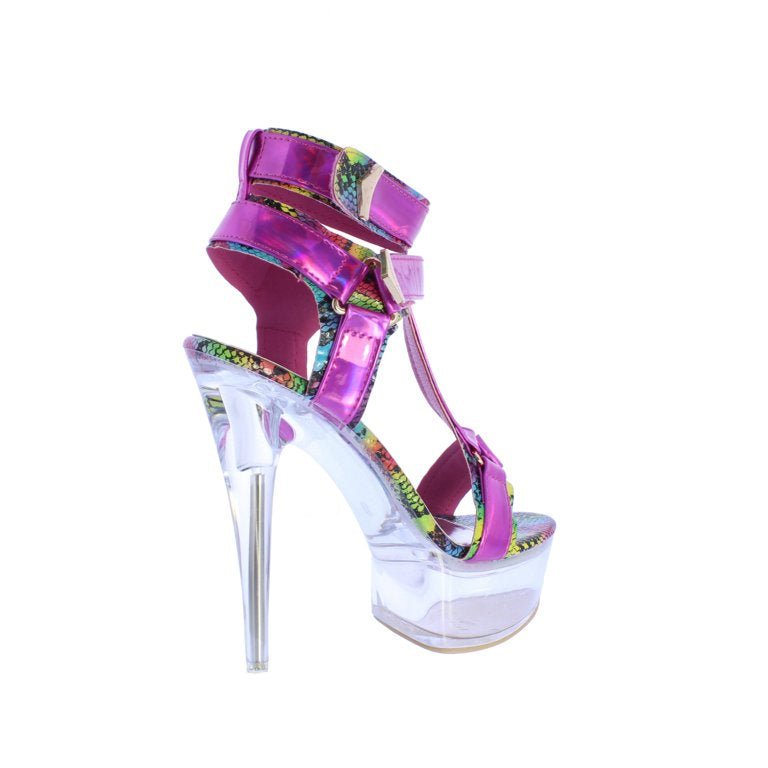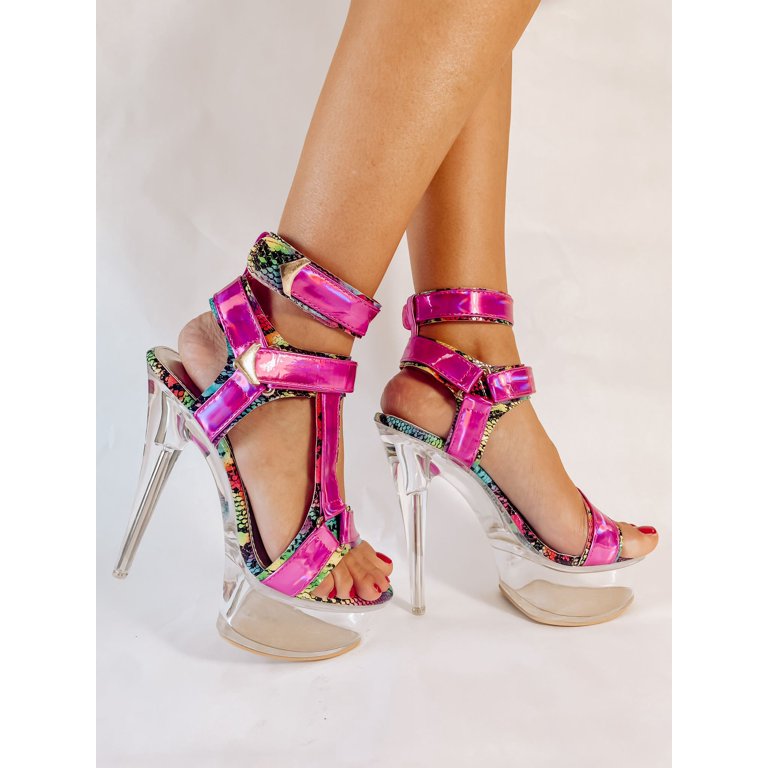 Golden Bulls Xalapa High Heel Platform Sandal L001
Description
These Golden Bulls Xalapa-03 Clear Platform Velcro Strap Fashion Strappy Sandal Heels are sexy and funky at the same time, they have multicolor snake print straps with a reflective patent Fuschia strap over and velcro straps that holds your ankle and foot in place. 
Heel Height: 5.5"
Platform height: 1.5"
Material: Velcro Strap, PVC Clear Platform, Reflective Patent PU Straps, Metallic Details
Origin: China
Want FREE Shipping?
Enjoy FREE shipping with orders of $300 and up!