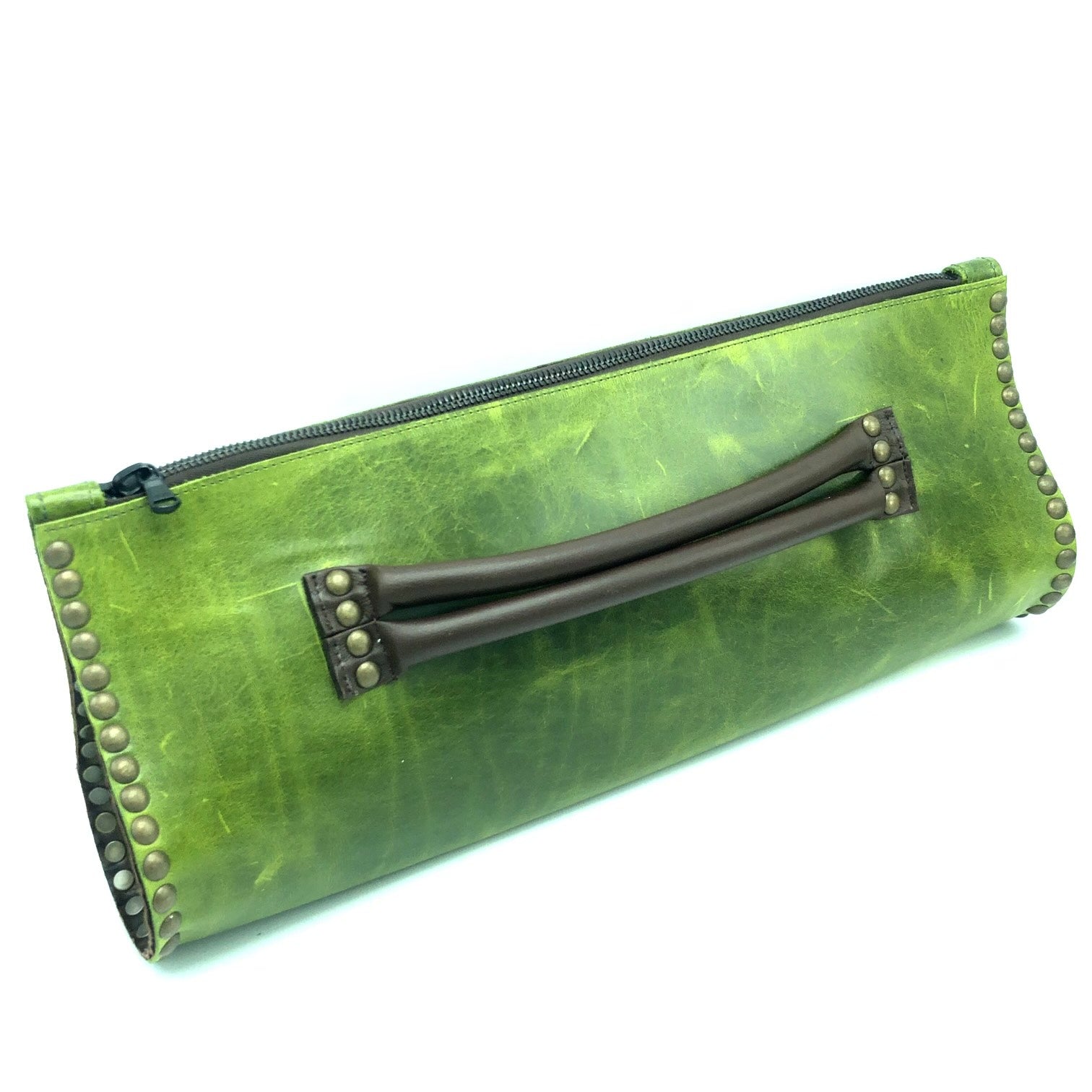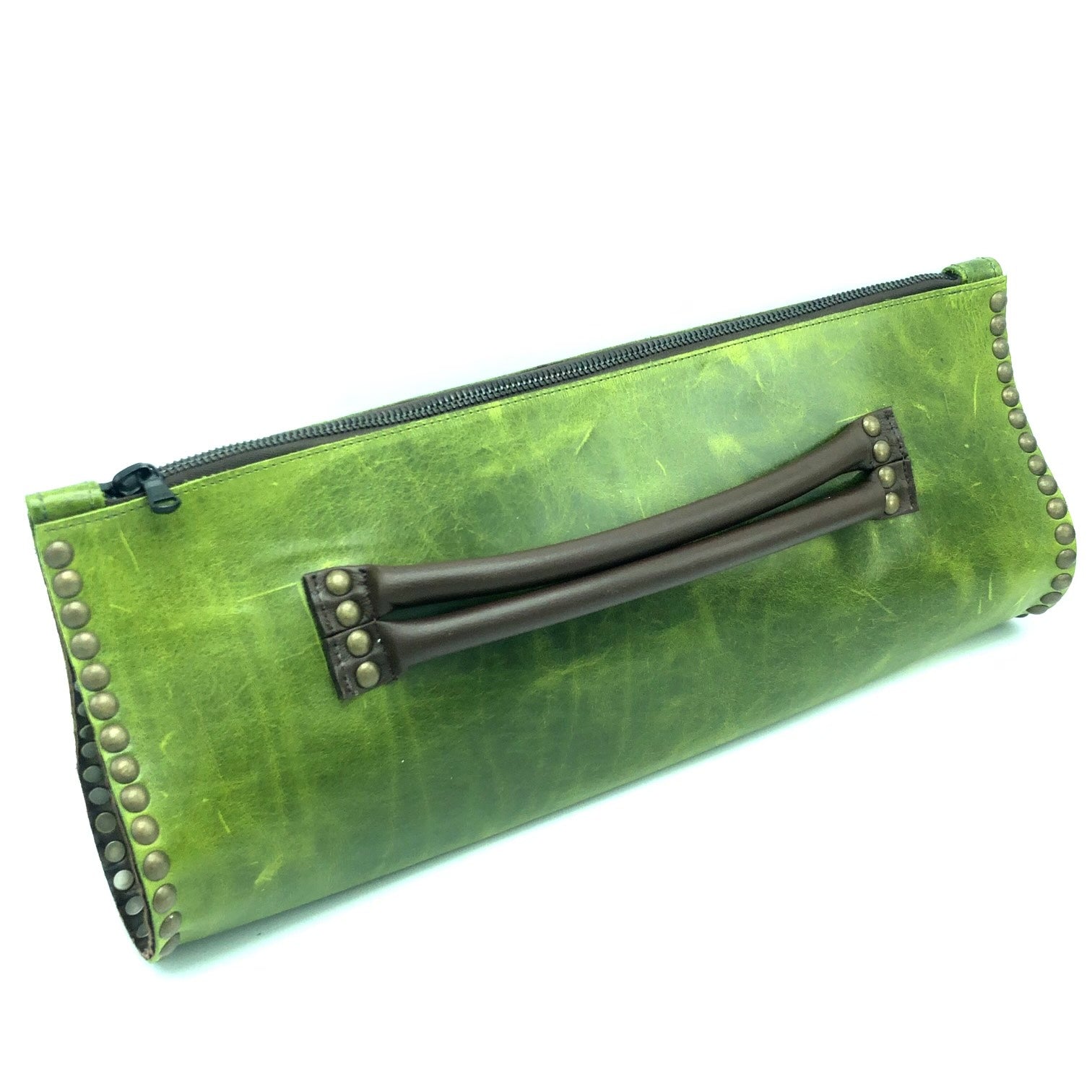 Gina Riley Oversized Tube Clutch
Description
Rebel Oversized Tube Clutch. Italian vintage leather with antique brass hardware. Handcrafted in Brooklyn. 19" x 7" x 4"
Founder and Designer
Gina Riley started by making jewelry in her studio apartment in Park Slope, Brooklyn. At that time, she designed and created little figurines, some of which looked as if their fists were raised in protest. They came in different hues, shapes, and sizes, and made her think of rebels. Gina began to make them into earrings, necklaces, charm bracelets, and broches, and quickly began to realize how fun and innovative they were. At that time, her brother was a Broadway actor and her first customer. His cast members took notice of Gina's work and orders started coming in. It was then that Gina realized she had something great in her hands. She began to sell her Rebels at street fairs, art shows, and craft shows, and Rebels popularity grew.
In 2002, Gina expanded the line to include additional designs and styles and changed the name from Rebel to Rebel Designs.
Handmade in New York. 
Want FREE Shipping?
Enjoy FREE shipping with orders of $300 and up!