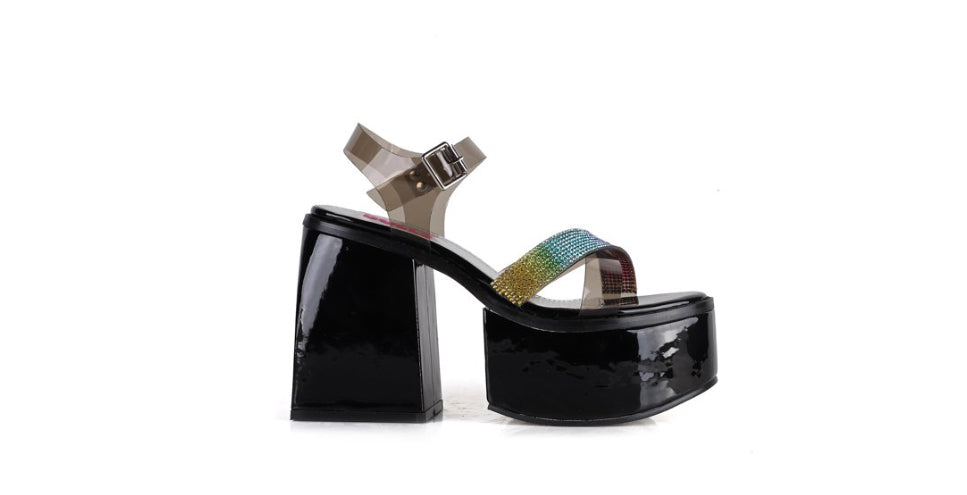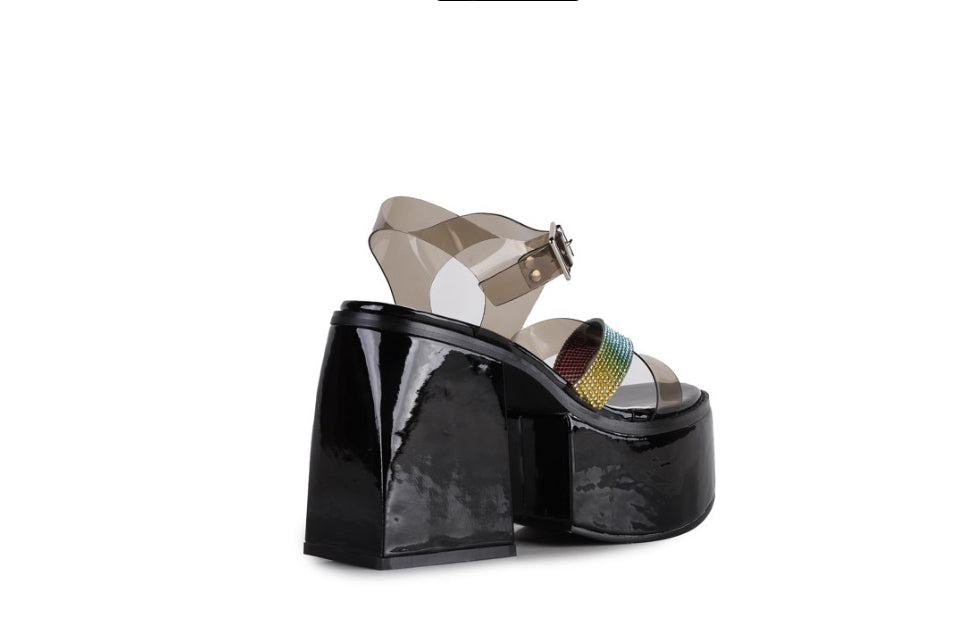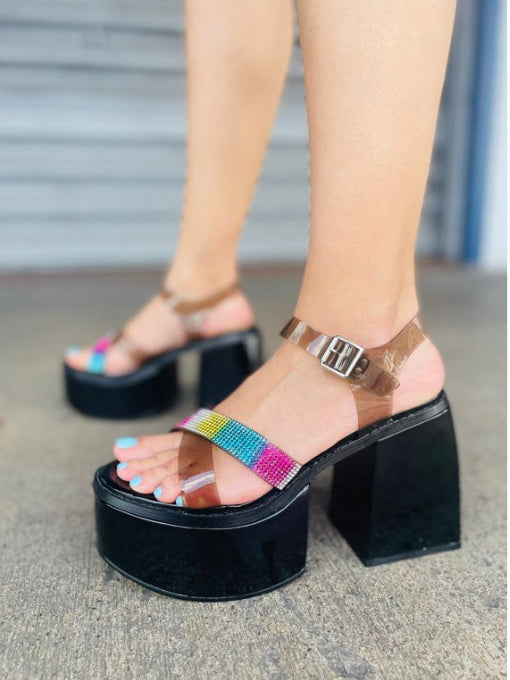 Ocho Toros Ice-04 Chunky Heel Clear Strap Platfrom Heel L042
$39.00
Regular price
$88.00
Subscription • Save
Description
Womens Ocho Toros Ice-04 PVC Rainbow Rhinestone Criss cross straps and buckle with platform chunky heel available in Black. They are unique and can really make you stand out, the clear straps are soft and the clear straps are soft and comfortable. They have a padded sole and they are slighly heavy but still comfortable to wear all day. They have a 4.5 inch Heel and 2 inch platform. they are Patent PU and run true to size.
Clear PVC; Rubber Sole; Patent PU; Clear Straps; Rainbow Rhinestones; 4.5inch Heel; 2inch Platform
Runs True to Size; Buckle Closure
Want FREE Shipping?
Enjoy FREE shipping with orders of $300 and up!