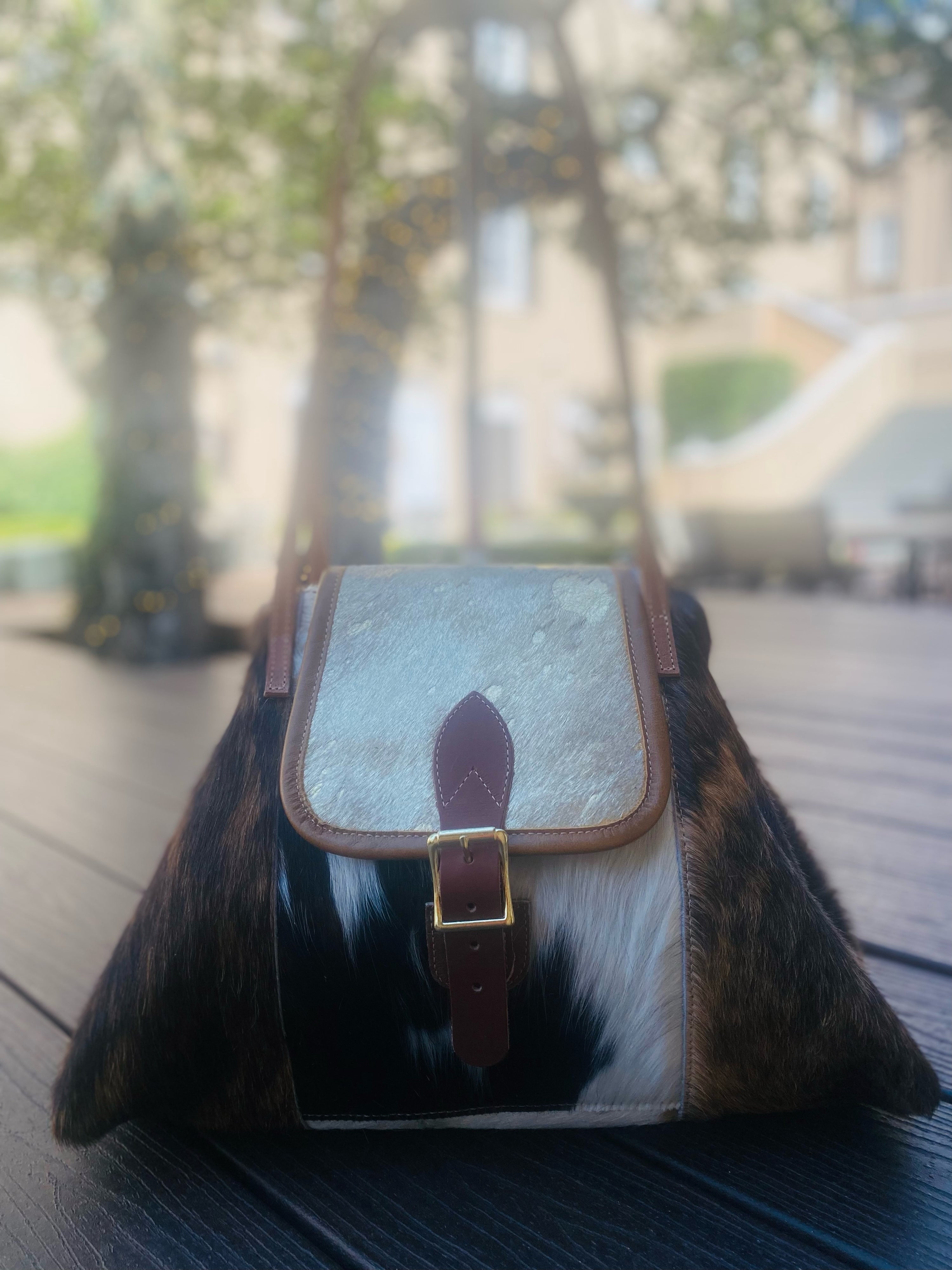 Charlie's Leather Medium Pony Hair Satchel
Description
Make a statement with one of our beautiful, one of a kind pony hair satchels! The luxurious cowhides are sourced in South America and stitched together in Atlanta, GA. Custom orders are also available. Please email customer service. Custom bag orders take longer to fulfill.
Measurements: 20" long by 12" tall
Country of Origin: U.S. 
Want FREE Shipping?
Enjoy FREE shipping with orders of $300 and up!