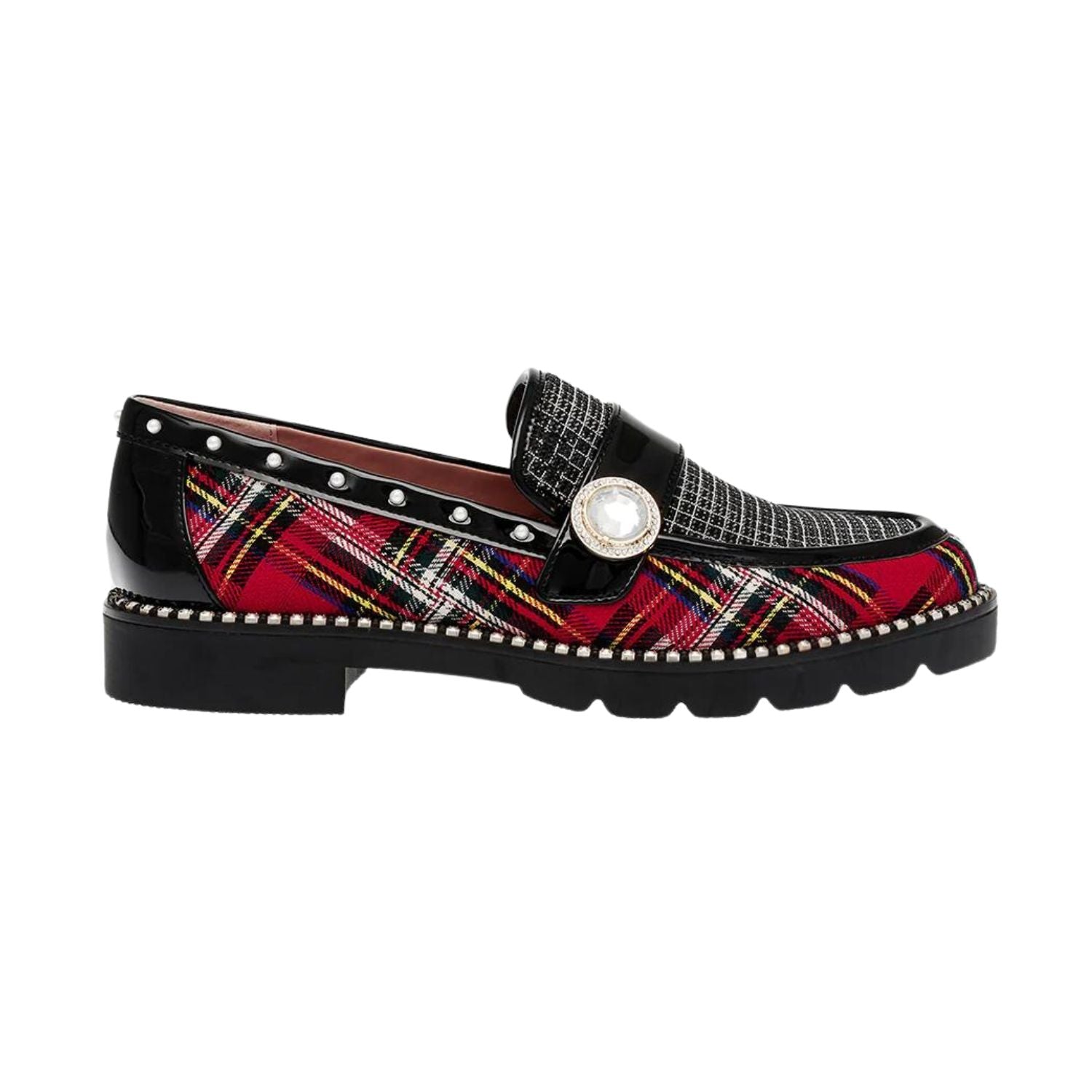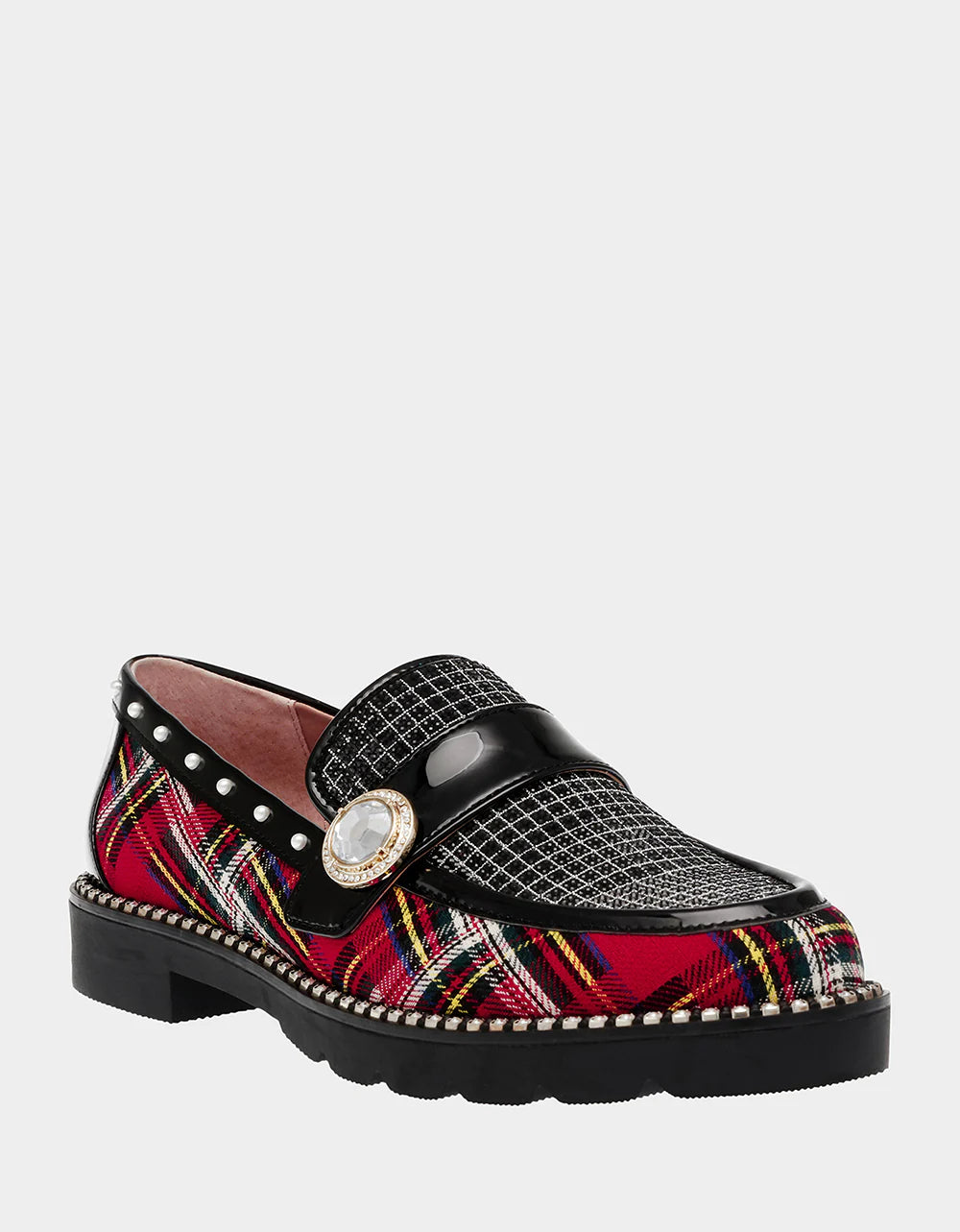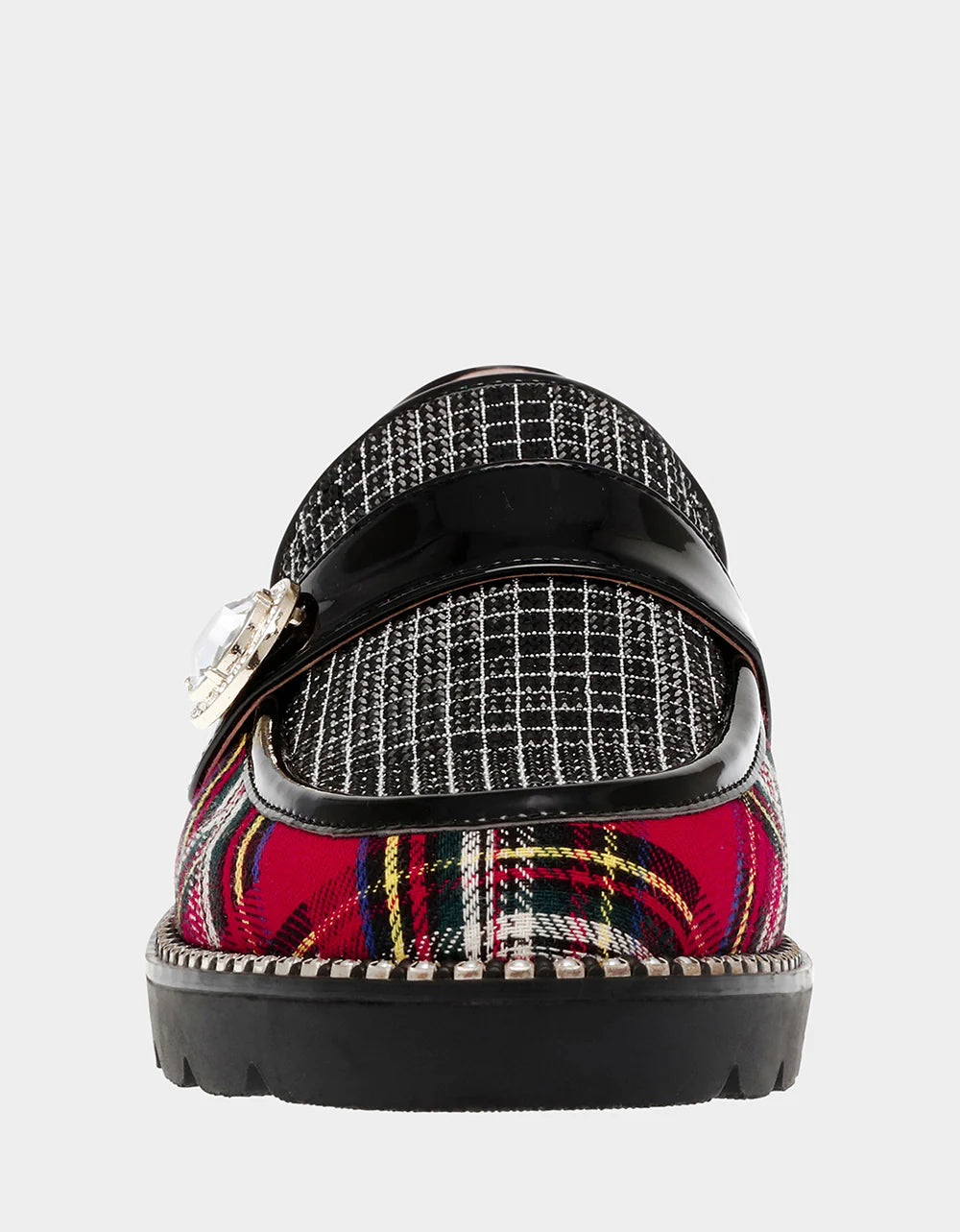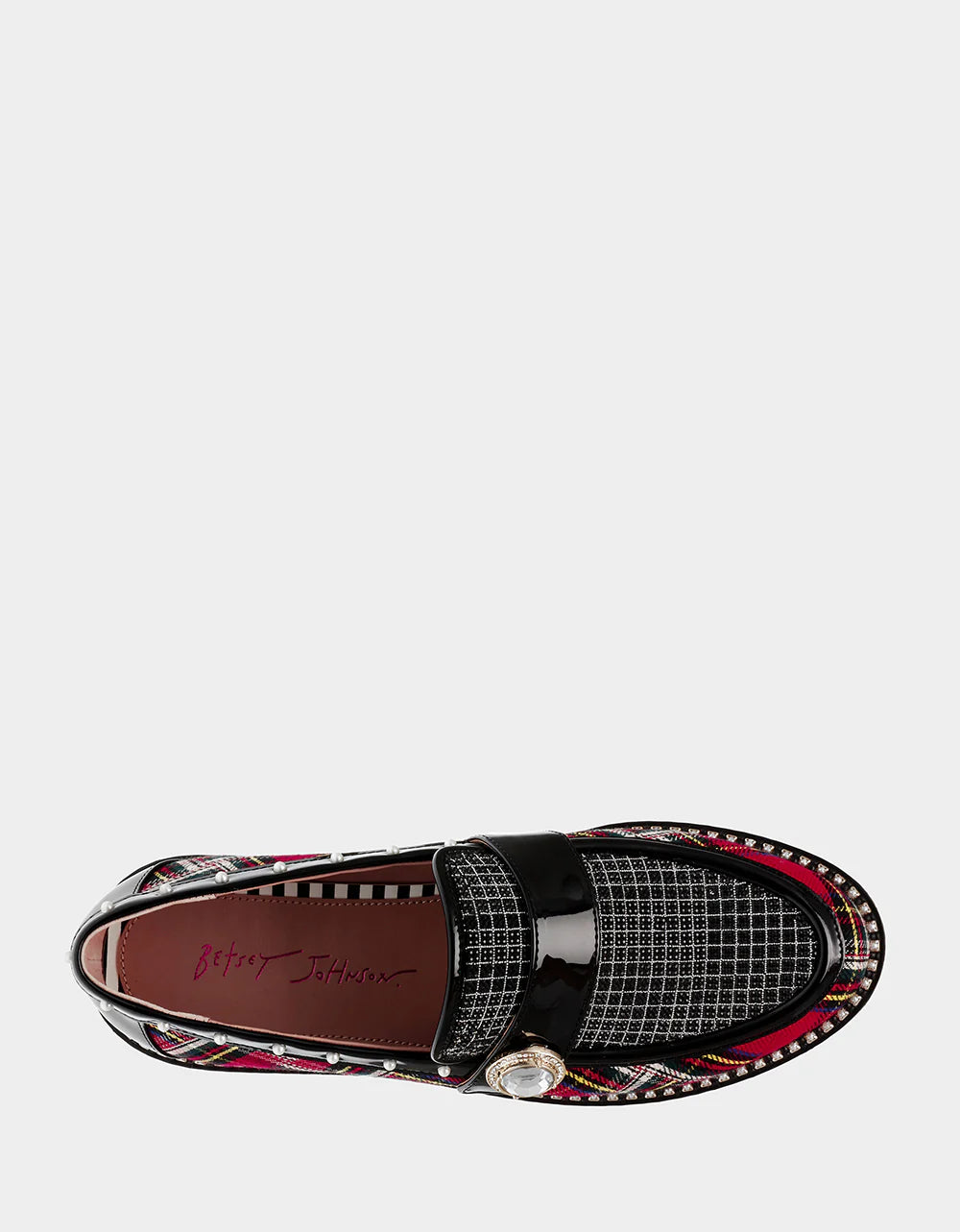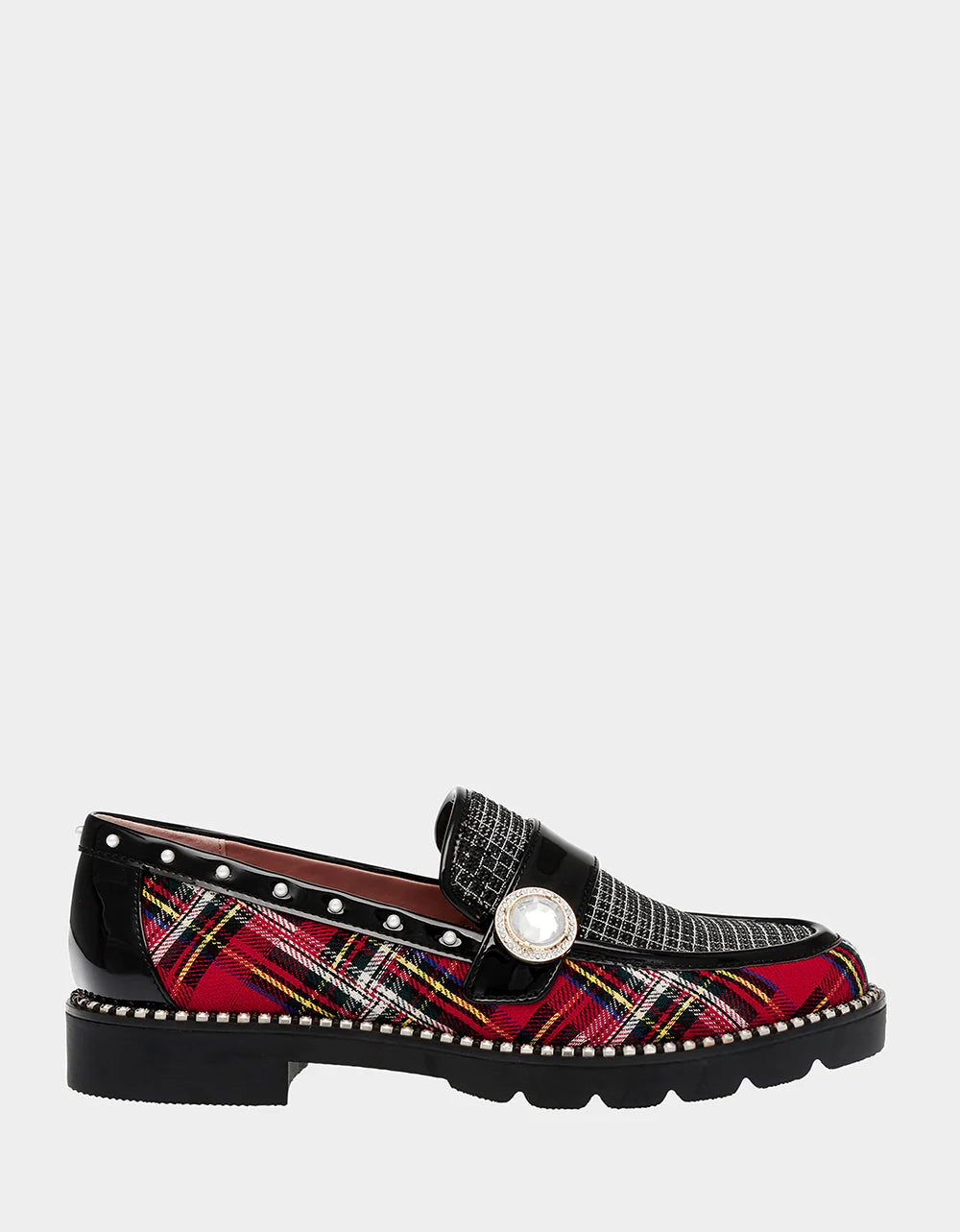 Betsey Johnson Mariam Loafer E014
Description
Step out in style with the MARIAM RED PLAID loafers! This fashionable plaid print is perfect for any occasion, from the office to lazy days out. Plus, they're ever so comfy, so you can dance the night away without a care. 
Textile upper material with rhinestone embellishments
Synthetic lining
Synthetic sole
1 inch heel height
.5 inch platform
Want FREE Shipping?
Enjoy FREE shipping with orders of $300 and up!