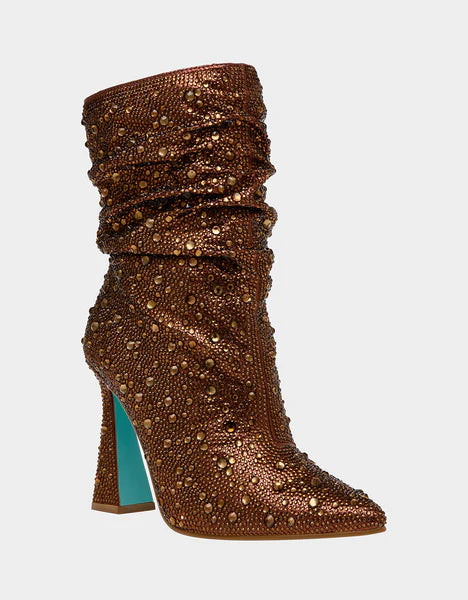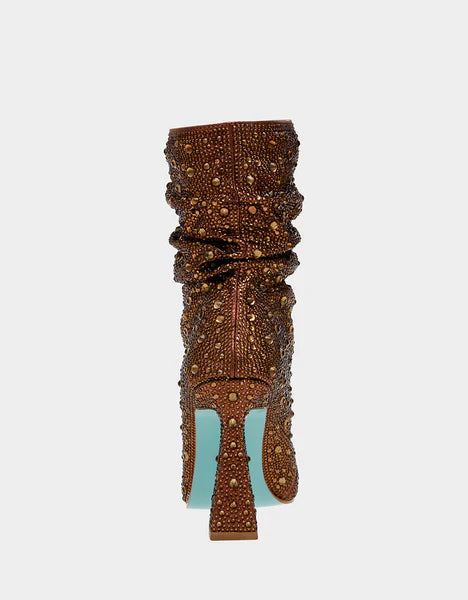 Betsey Johnson Mac Boot E152
Description
Fall in love with these cozy MAC slouched booties! Embellished with shiny rhinestones, they add a touch of sparkle to any look. Ready to strut your stuff? These easy slip-ons make it super quick and easy. 
Slip-on style
Satin textile upper material with rhinestones
Synthetic lining/sock
Betsey Blue sole
3.75 inch heel height
6 inch shaft height
13 inch shaft circumference
Want FREE Shipping?
Enjoy FREE shipping with orders of $300 and up!