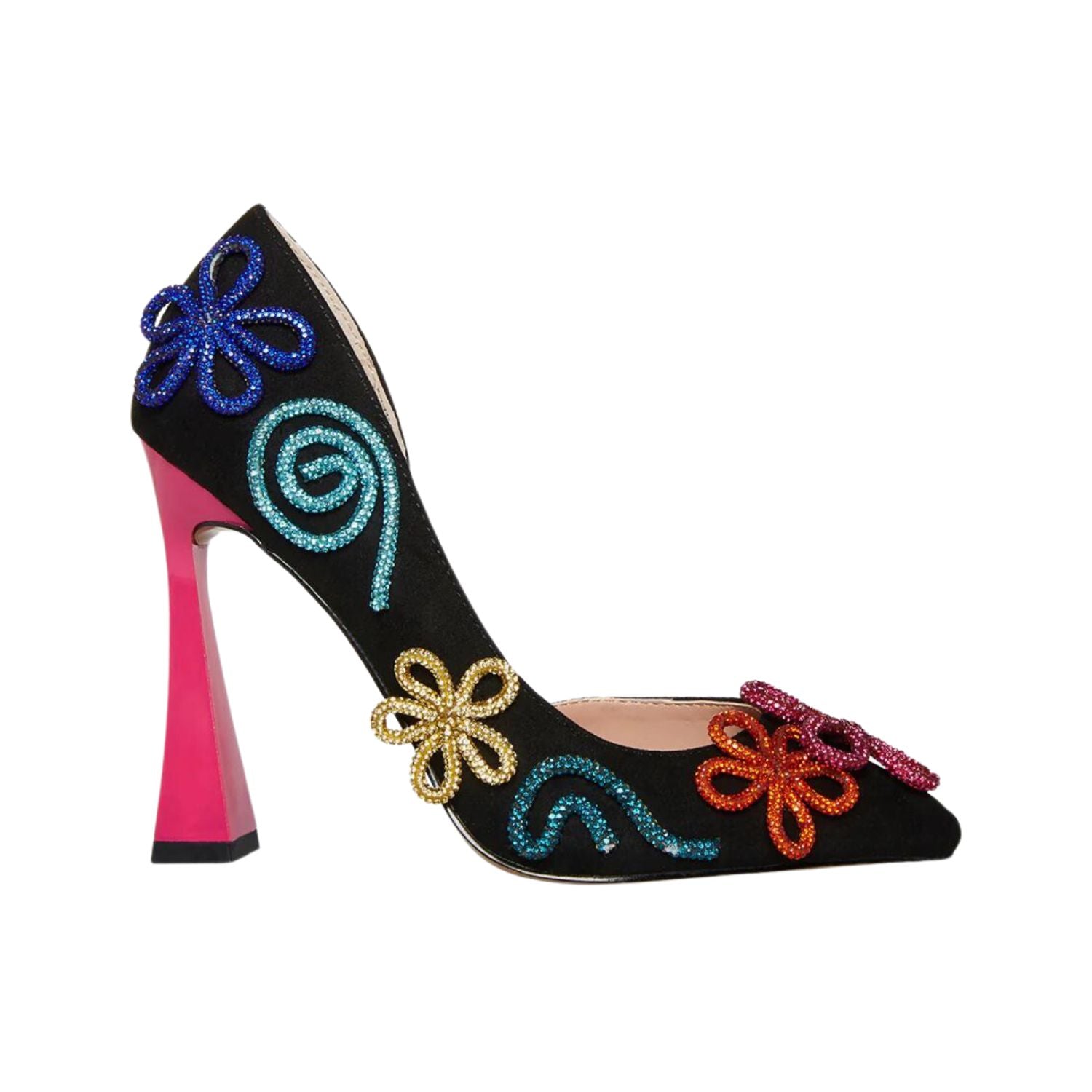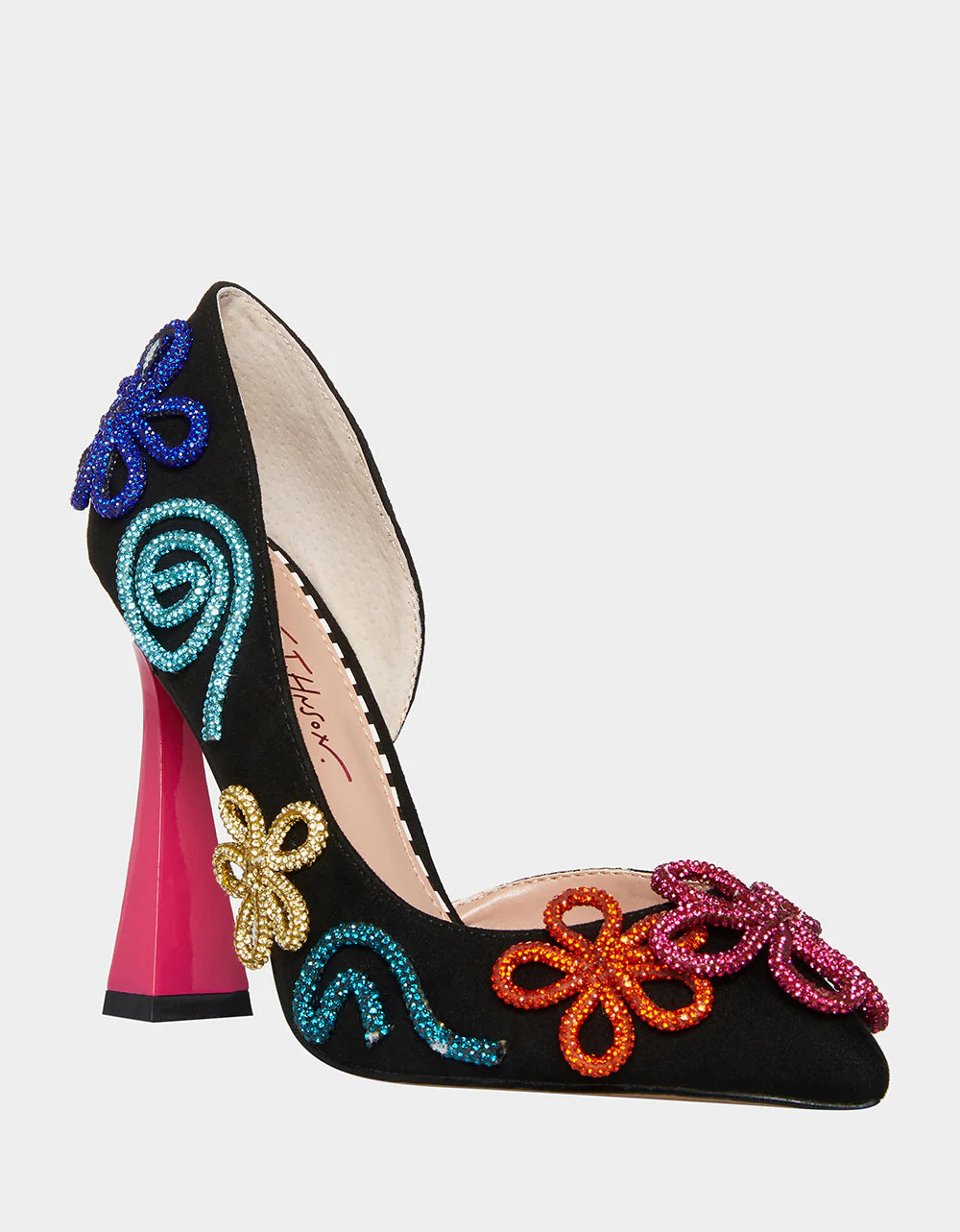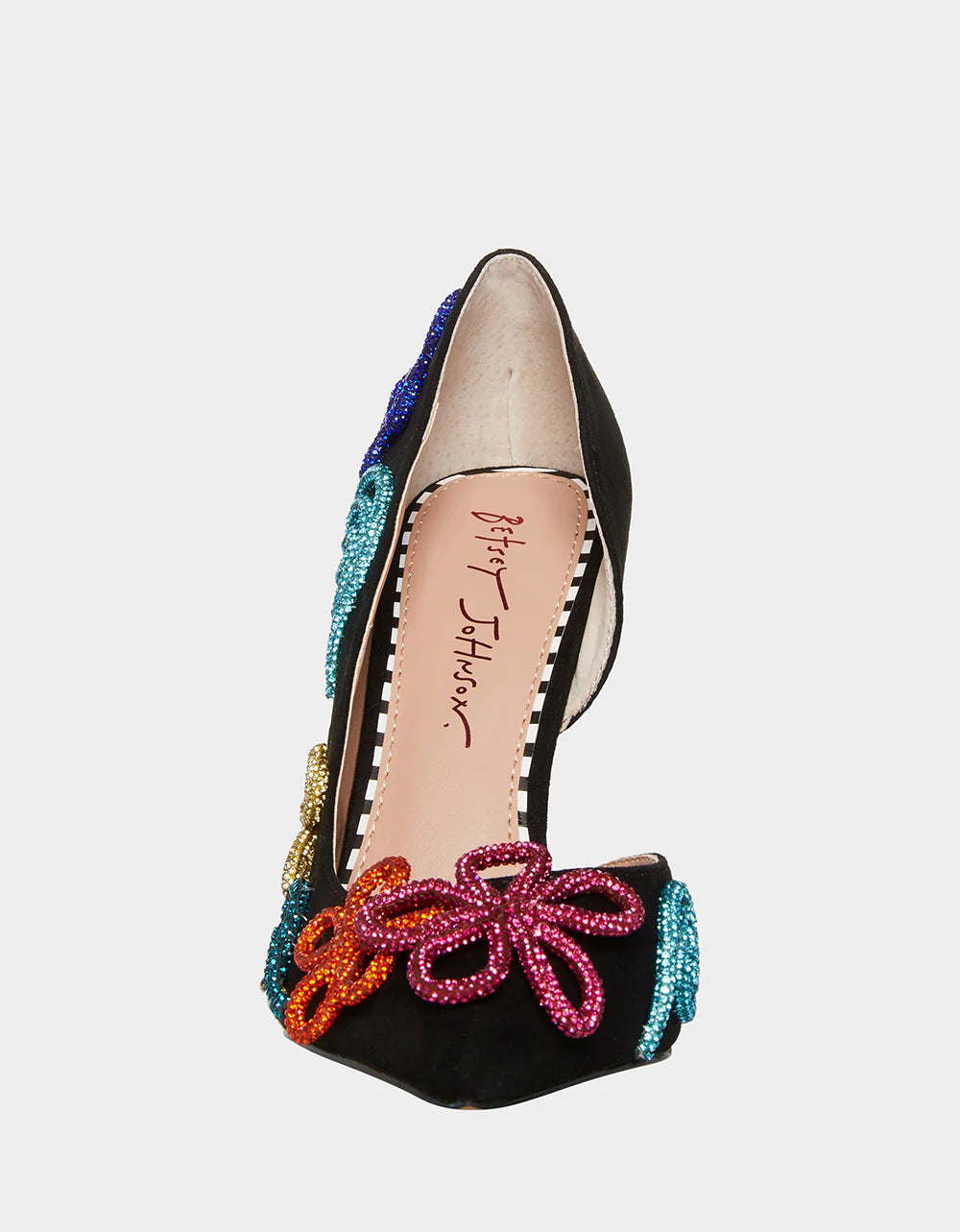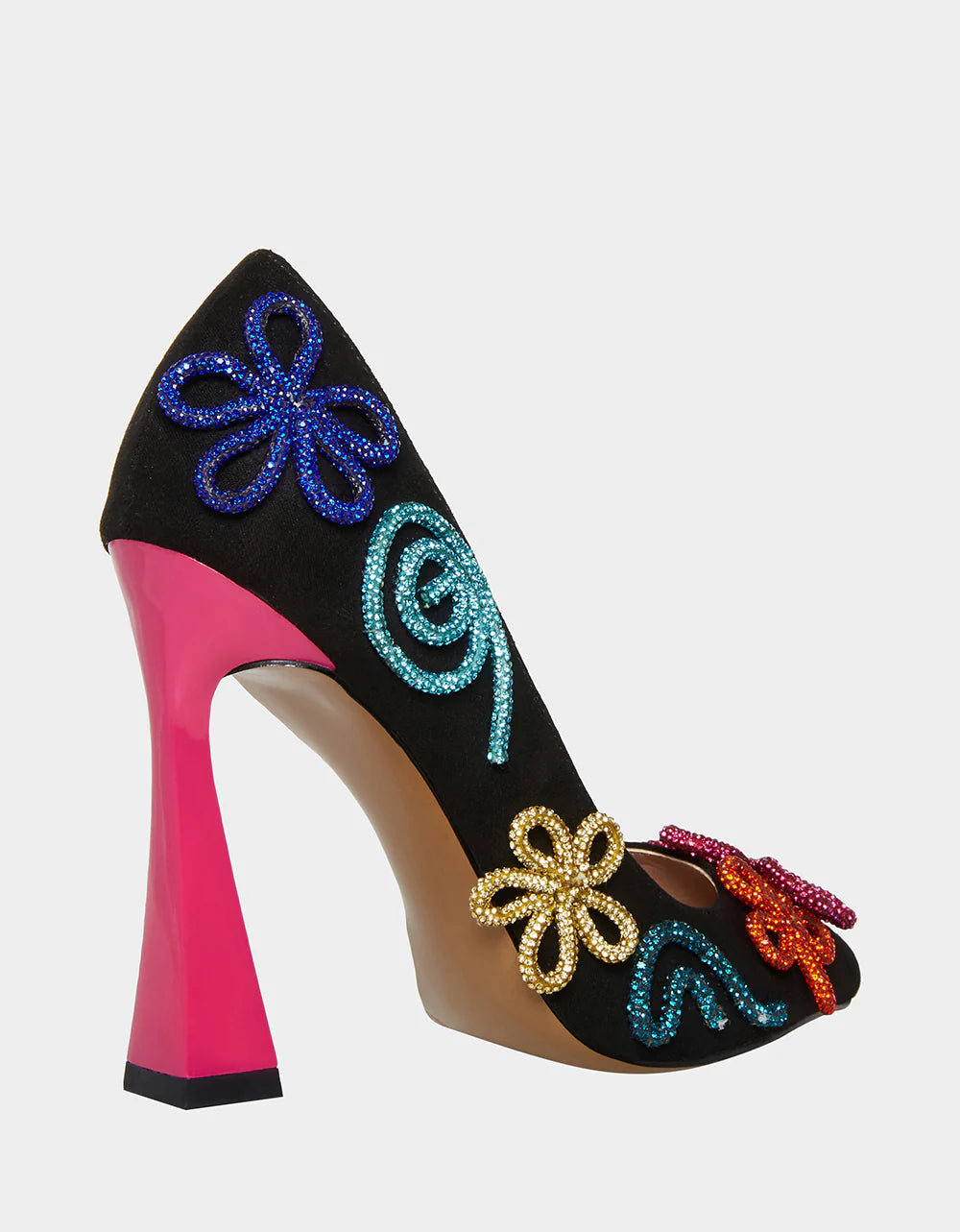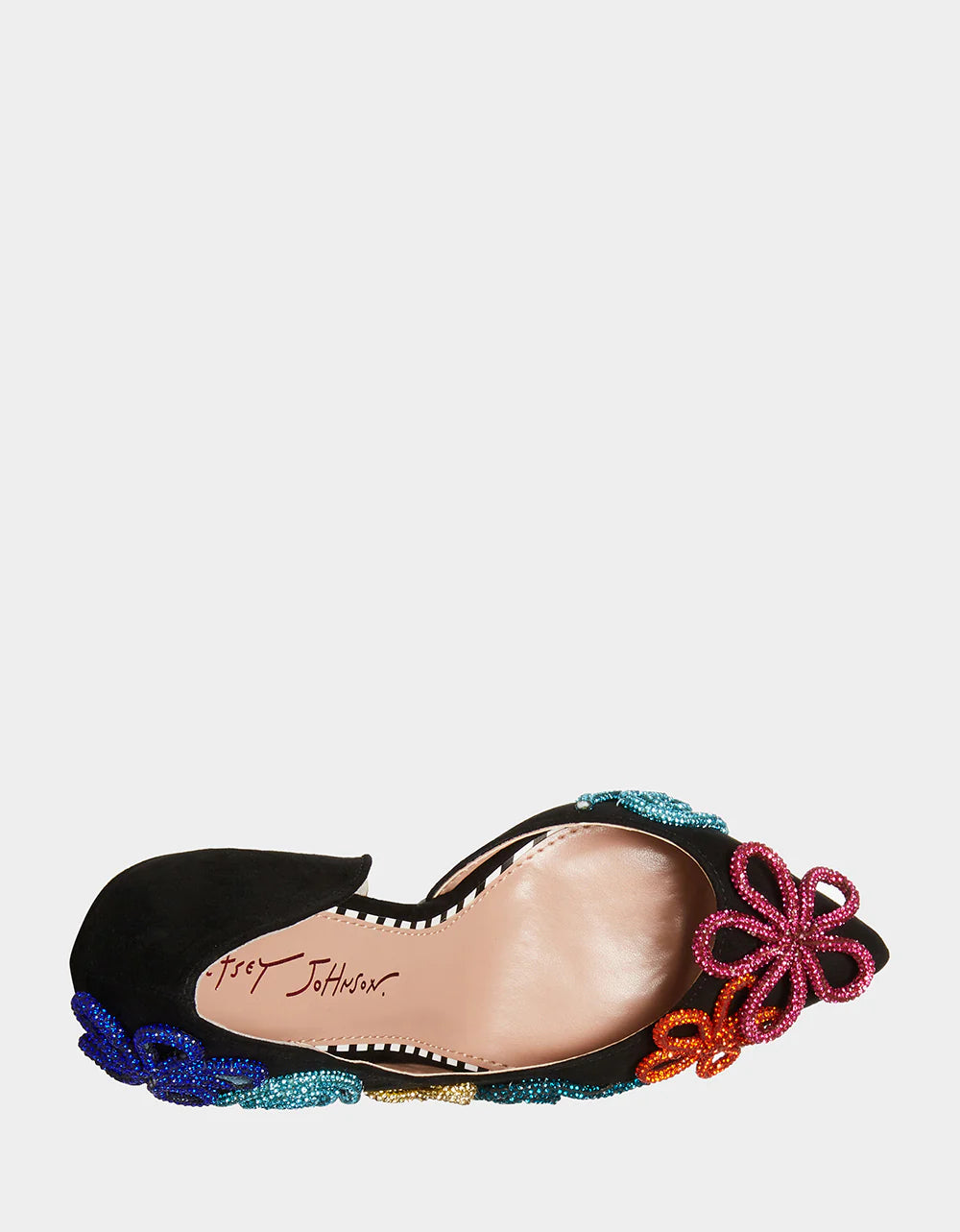 Betsey Johnson Kimara Heel E012
Description
Looking for something to set you apart from the crowd? Our KIMARA embellished heel is the answer! Featuring unique colorful rhinestone designs and a vibrant pink heel, these shoes will make a bold fashion statement!
Slip-on style
4 inch heel height
Synthetic microsuede upper material with embellishments
Synthetic lining
Synthetic sock
Synthetic sole
Want FREE Shipping?
Enjoy FREE shipping with orders of $300 and up!