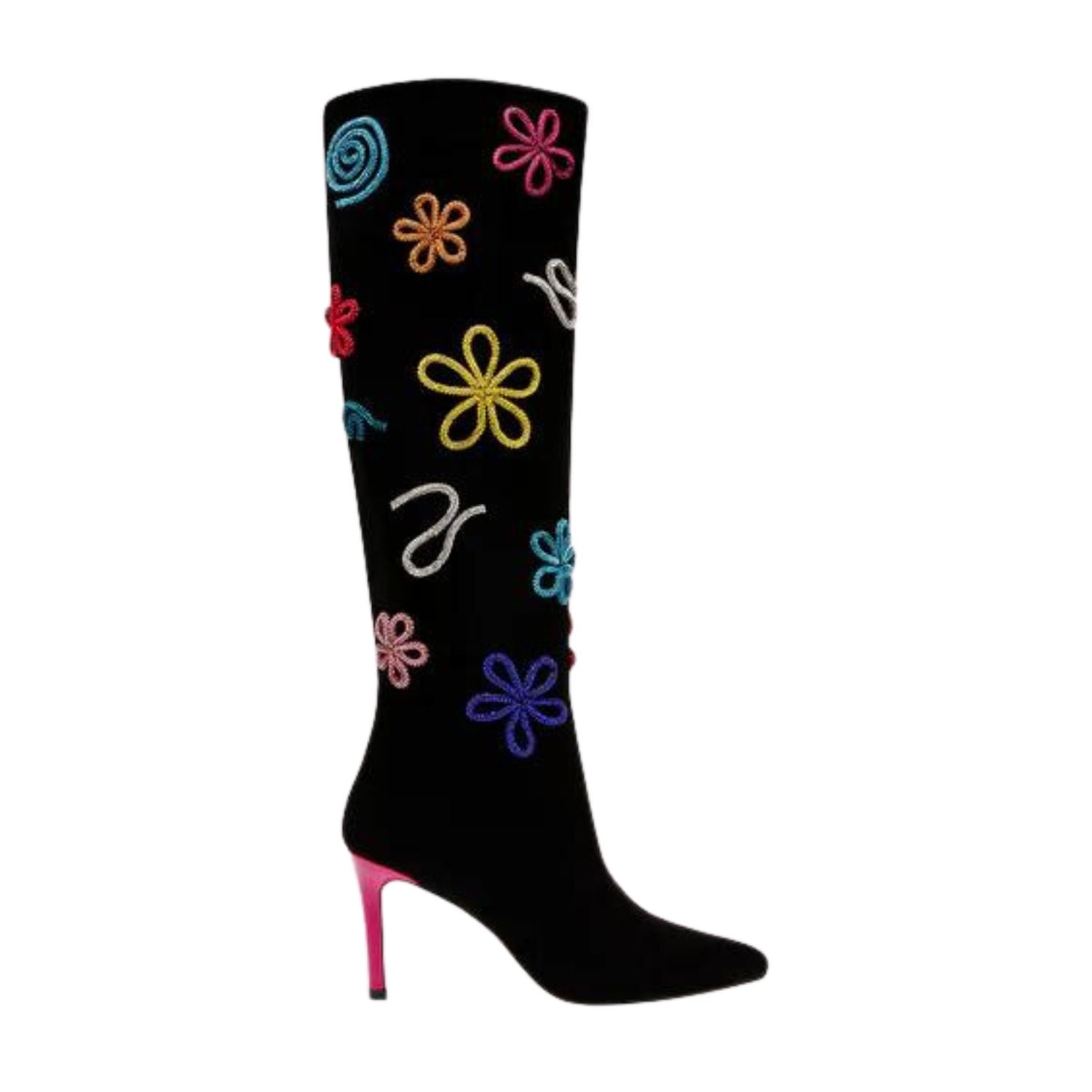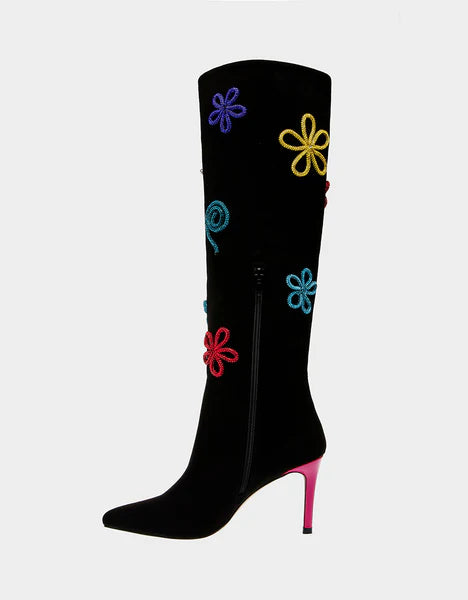 Betsey Johnson Gallant Boot E143
Description
Take your style game to a whole new level with GALLANT boot! This tall boot is the perfect way to add some sass to your wardrobe, featuring a floral rhinestone embellishment that will make you look like a real knockout. 
Textile synthetic microsuede with rhinestone appliques
Synthetic lining/sock

Synthetic sole
3.25 inch heel height
16 inch shaft height
16 inch shaft circumference
Want FREE Shipping?
Enjoy FREE shipping with orders of $300 and up!